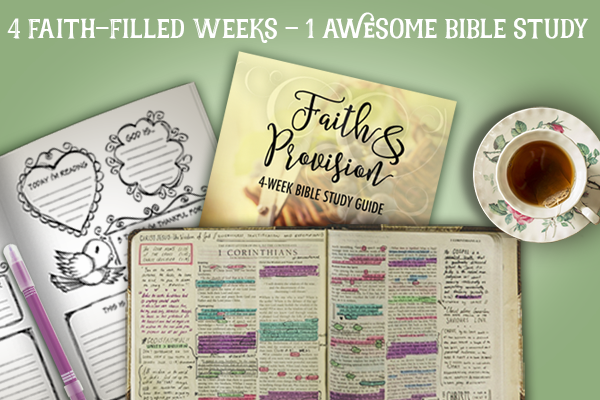 When I saw this Bible Study, I knew I had to share!
The Time Warp Wife is doing a 4 week long Bible Study called Faith & Provisions! 
"Faith and provision" will run for four consecutive weeks (Mar 7 – April 1, 2016). I'll be posting here on the blog, Mondays and Fridays. Digging into the Word, we'll take a closer look at faith and all of the wonderful things it entails including these topics:
Week 1 – Faith is Courageous
Week 2 -Faith Leads to Victory
Week 3 -Faith Glorifies God
Week 4 -Faith Can Move Mountains
Faith is often all of these things working together. It takes courage to step out, it calls us out of our comfort zone, and sometimes to sacrifice. Faith can move mountains, and when it's exercised well it glorifies God and leads us to victory!
You can download week one here.  and the entire study guide here.