This shop has been compensated by Collective Bias, Inc. and its advertiser. All opinions are mine alone. #HorizonLunch #CollectiveBias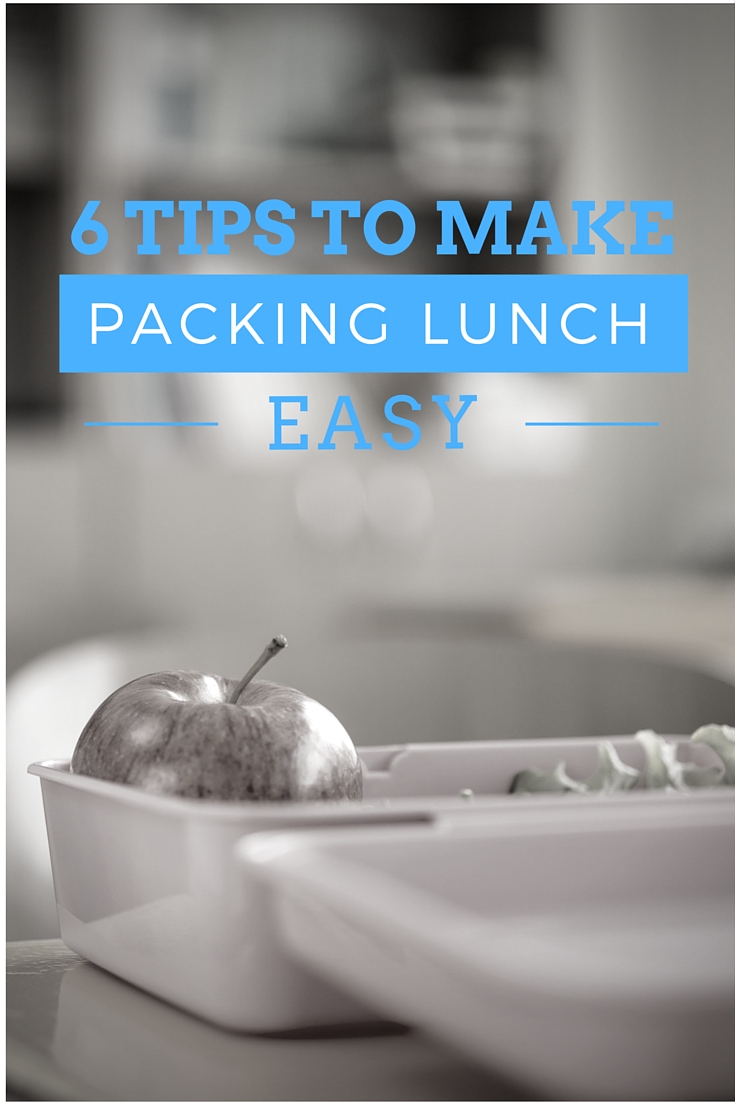 Let's just be honest. Most moms absolutely loathe packing lunch every day. I used to fall into that same category until I realized that with just a little planning, it can be a no brainer. Need some tips to make this dreaded job easier? Keep reading for my favorite tips for packing real food lunches.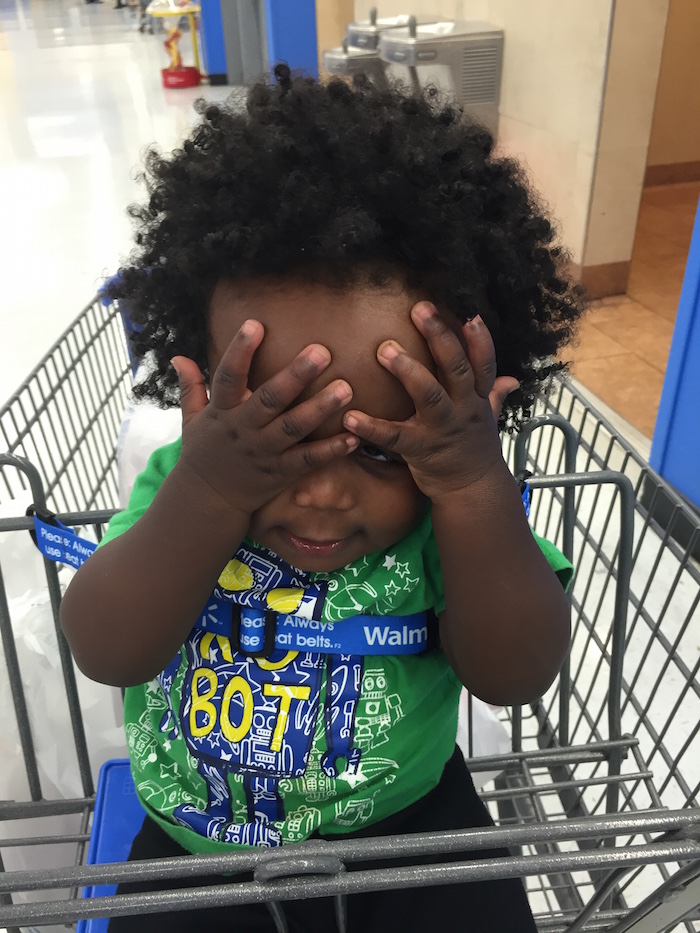 This little sweetie makes the shopping part, kind of fun.
6 Tips to Make Packing Lunch Easy
1. Have a mini-meal prep session. Before you put away those groceries, take a few minutes for a quick mini-meal prep session. Be sure to put snack size bags on your shopping list and cut up your kids favorite fruits and vegetables like red peppers, grapes and carrots. I have a dedicated place in the fridge and pantry where "lunch items" go. Then when I go to pack lunch, my work usually just consists of grabbing a few prepackaged real-food options and dropping then into their lunch box.
2. Meal plan with lunch box items in mind. Whether it's a sandwich or leftovers, I loosely meal plan my kids lunches so that I have no stress when packing lunches in the morning. For instance, if I know we are having soup one night, I plan to heat it up and put it in a thermos for their lunch the next day.
3. Leftovers. One of my kids favorite lunches end up being last night's leftovers. Make it easy on yourself, just reheat and pop it in the lunch box. Tip: If there is a special meal the kids like, put it in individual freezer bags and pull out later for a welcomed surprise.
4. Pack a non-traditional lunch. Don't be afraid to pack a non-traditional lunch, which doesn't have a main course. My kids favorite lunches are those that are just a bunch of items in the box, like salsa and chips, half an avocado and turkey slices.
5. Ask the kids. The number one mistake I used to make was to pack a lunch I knew my kids probably didn't love it, but packing it anyways because I knew it was good for them. I learned, it's not good for them if they don't eat it. I learned that I must get their buy-in on what goes in their lunchbox. Let them help decide what will go in their lunch box. The best ideas are ones where my kids have seen other kids lunches. Ask them!
6. Make a wrap. If all else fails, I have found wraps to be a great time saver and an easy way to get vegetables in. I can stuff them with hummus, vegetables, and lean proteins like cheese or turkey, roll them up and slice them into rounds. One of my sons favorite wraps are hummus and lettuce. It is an easy, quick way to change things up.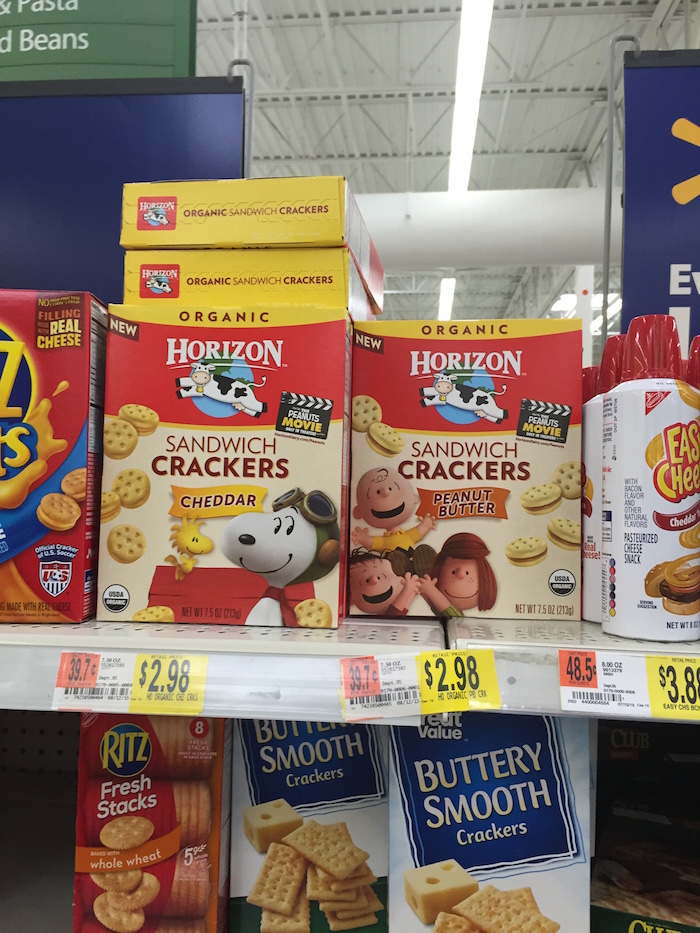 There are some days when I just need a little extra help and I am so glad to have Horizon®  products like Horizon® Sandwich Crackers (Peanut Butter and Cheddar) and Horizon Kids Milk Boxes. They are an easy lunch addition that I can feel good about. The best part is that they are easy to find at my local Walmart, you can see all the Horizon® products they carry here.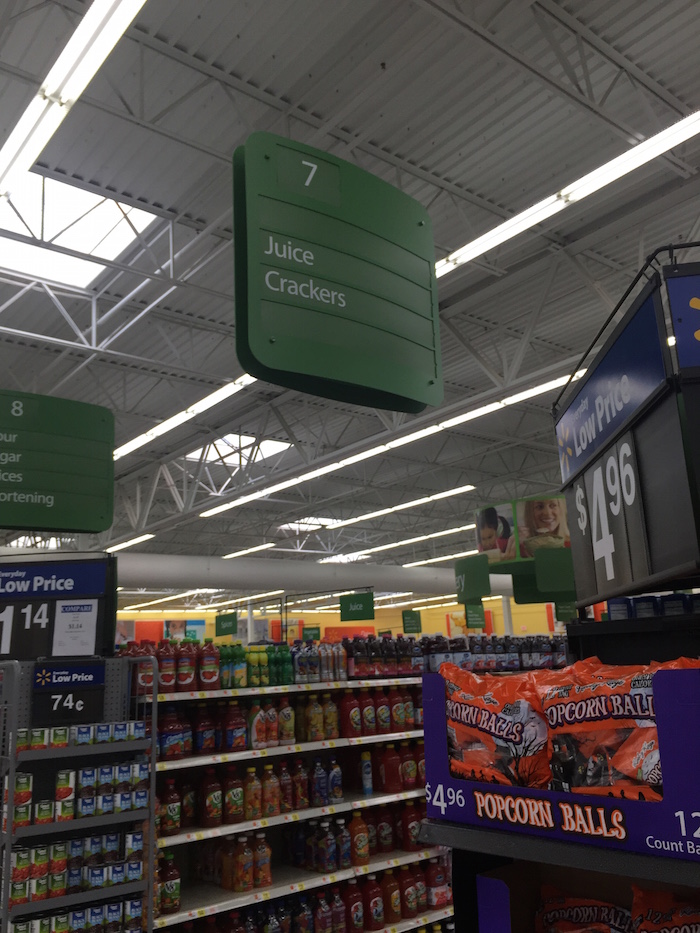 I found mine on the juice and crackers aisle, #7.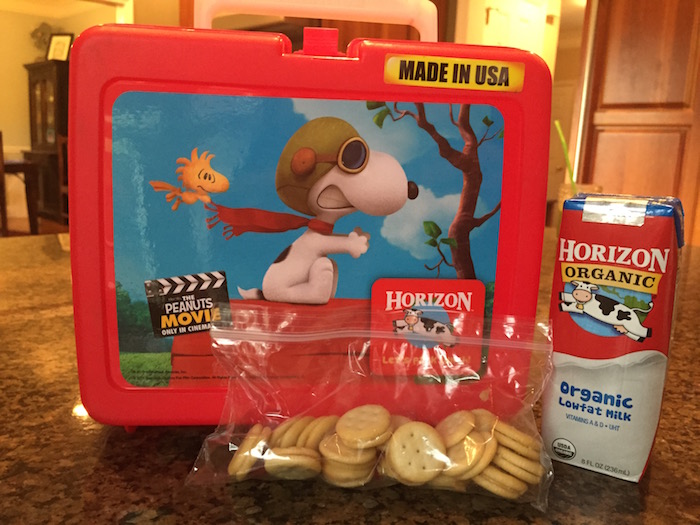 New Peanuts  Movie Trailer!
Horizon® was kind enough to send me this cute Peanuts movie themed lunch box. The minute I pulled it out of the box Garrett was begging to take it to school! My kids are so excited to get to see the new Peanuts Movie that will be out in theaters soon! Anyone else excited?
If you haven't seen it yet, be sure to checkout the new Peanuts movie trailer here. Are you going to see it with the kids?