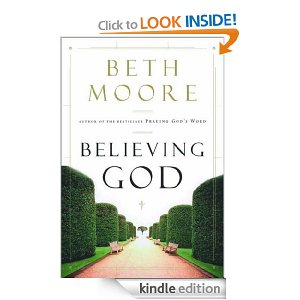 If you love Beth Moore as much as I do, you are going to want to grab these quickly…because I have no idea how long they will last!  I went through her Bible Study on Believing God and loved it. Which one of her books is your favorite?
Head over and download the following Beth Moore Kindle Books for FREE:
Thanks to my sweet friend Shannon, at For the Mommas for the heads up on this great freebie!