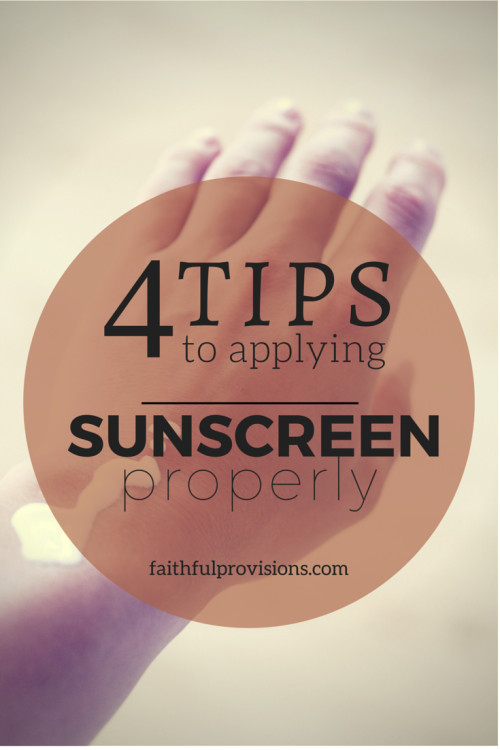 Our number one line of defense for sun protection is a good sunscreen. But over the years and through trial and error, I have learned that the most important thing is that it is applied properly and effectively. I have three kids and I'll be honest, time out in the sun can be a total stressor for me to make sure no one is getting burned and everyone is still having a good time.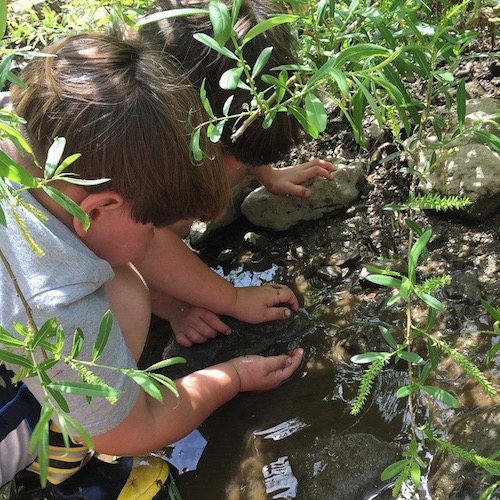 Whether it's time at the creek finding water creatures,
taking a hike with friends at our favorite nature center,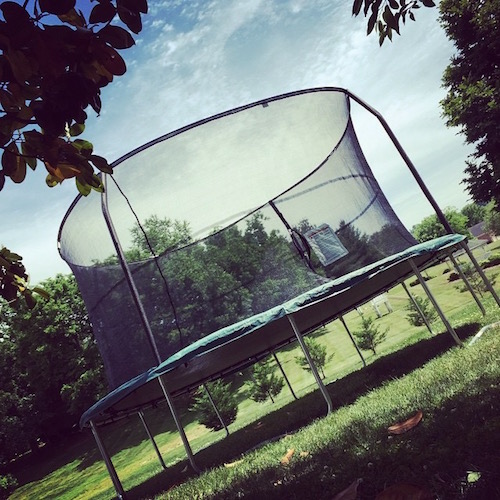 fun on the trampoline,
bike rides with my little man,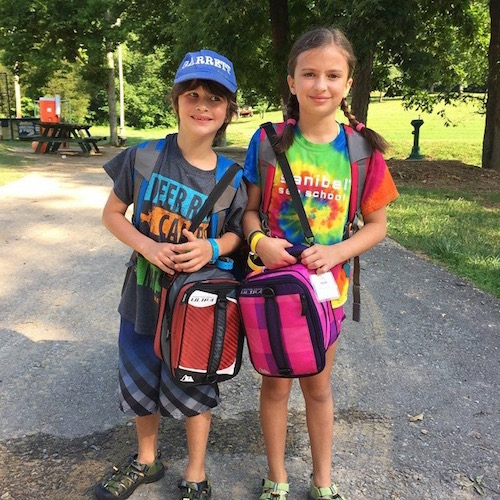 or a day at camp, we are lathering up and getting outside. My kids are so much happier when we get outside and I would much rather them be outside than sitting inside in front of a screen!
Sunscreens are an essential part of a day in the sun. But young children's skin is especially sensitive to chemical allergens – as well as the sun's UV rays.
4 Tips to Effectively Use Sunscreen
1. Apply often. Most people don't realize how often you should be applying sunscreen. Once will usually not do it. To effectively prevent burns and sun damage, sunscreen must be applied every 2-3 hours or after pool use or sweating.
2. Be generous. Don't be skimpy with your sunscreen. One little dime-sized dot will not cover your entire body. That might be enough for your face. You should have enough to cover your body and rub it in. The American Academy of Dermatology recommends at least one ounce (about the amount in a shot glass) to effectively cover exposed areas of the body.
3. Test first. Especially with children, you have got to make sure you are testing sunscreen. The last thing you want is a burn on top of a skin reaction from the sunscreen.
With kids I have found it very important to test sunscreen, by applying a small amount on the inside of your child's wrist the day before you plan to use it. If an irritation or rash develops, then you have plenty of time to try another product. If you are in doubt, just ask your child's doctor to suggest a product less likely to irritate your child's skin.
4. Apply early. Putting on sunscreen then running in the water is not going to be very effective because it hasn't had time to set in or begin to work. It is recommended to apply sunscreen 15-30 minutes before you head outside. Before we get to any destination, I corral the kids and apply before we get in the car or head out the door. It is much easier to apply inside, and before we head out in the heat!
Infants
Infants under six months should be kept out of direct sun as much as possible. Their skin is not yet protected by melanin. Having a darker skinned baby, I have to be extra careful of this, his sweet skin doesn't show me as easily if he is burned.
When you take your baby outside follow these easy tips:
Cover up – with protective clothing, tightly woven but loose-fitting, and a sun hat.
Make shade – Use the stroller's canopy or hood. If you can't sit in a shady spot, use an umbrella (I always have one in the car).
Avoid midday sun – Take walks or head outside in the early morning or late afternoon.
Be sure to follow product warnings for sunscreens on infants less than 6 months old. Most manufacturers advise against using sunscreens on infants or advise parents and caregivers to consult a doctor first. The American Academy of Pediatrics says that small amounts of sunscreen can be used on infants as a last resort when shade can't be found.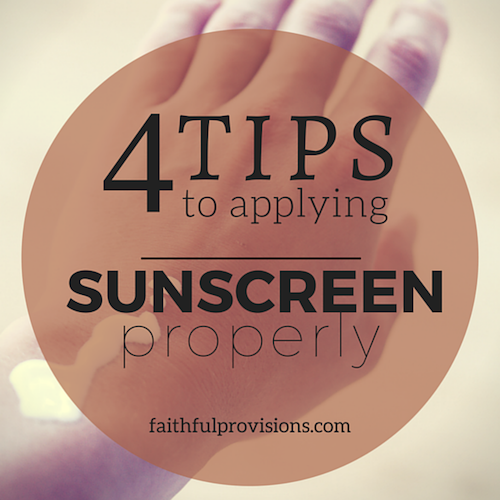 Make sure your summer fun is uninterrupted by using a high SPF sunblock like Banana Boat®. Follow the signs of summer and continuous sun protection. Whatever your family does this summer, there are plenty of options in the Banana Boat®  product line to fit your family's needs.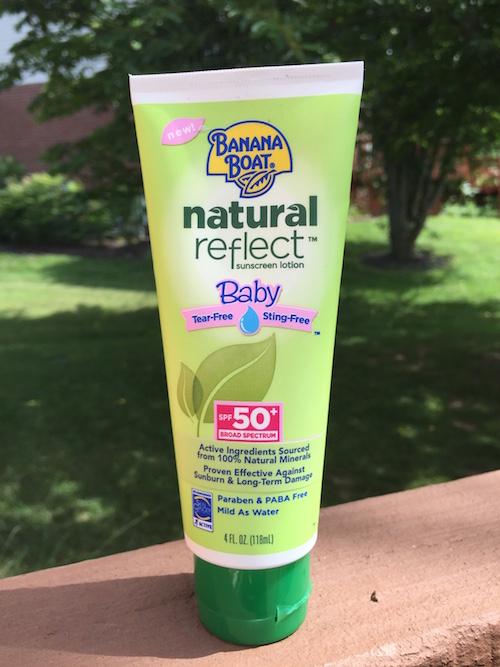 My favorite is the Banana Boat® Natural Reflect for Babies, and I use it on all of us. I have been able to easily purchase it online, but most of the Banana Boat® products can be found at your local Walmart.
This is a sponsored conversation written by me on behalf of Banana Boat® . The opinions and text are all mine.