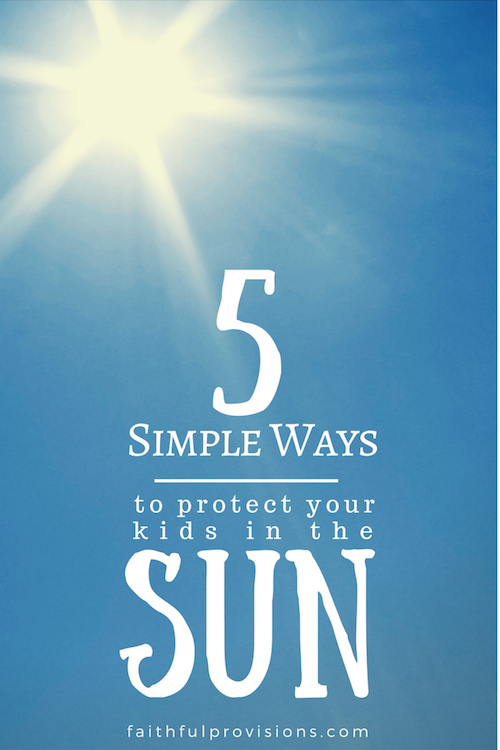 It's summertime and that means lots of fun outdoor time for you AND the kids! But, I can tell you from experience that outdoor fun comes to a screeching halt when someone gets a nasty burn.


Back in April, we went to the beach with some friends and my oldest son didn't quite get the coverage he needed the first day on the beach. Guess what? He ended up missing 2 days at the beach with family and friends because he was so burned. Poor guy was so upset and as a mama, I was worried about skin damage and his pain levels.


From all this we learned that the best defense against sun damage are a few simple things. And there is nothing worse than losing out on fun times at the beach because you didn't implement them.

5 Simple Ways to Protect Your Kids in the Sun
1. SPF Protective Clothing. The absolute best protection against the suns harmful UV rays is clothing that covers the skin. Shirts, hats, short and pants provide the best protection, and you don't have to apply nearly as much sunscreen.
2. Find shade — or make it. Picnic under a tree, read beneath an umbrella, take a canopy to the beach. Keep infants in the shade – they don't have the tanning pigments known as melanin to protect their skin. When we went to the beach with my our youngest who was 10 months old and dark skinned, I took him out early while the sun was low and kept him in a baby pool under a tent on the beach. He had a blast!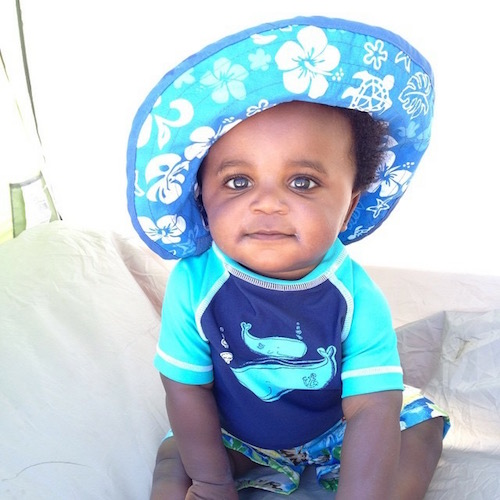 3. Plan around the sun. Go outdoors in early morning or late afternoon, when the sun is lower which is typically between 10 a.m. and 4 p.m.. Since UV radiation peaks at midday that's the best time to head inside and have a siesta.
4. Sunglasses aren't just a fashion accessory. Good shades protect your eyes from UV radiation that causes cataracts, plus you can enjoy your time out a little easier. At least I can! When the sun is out, I have very sensitive eyes, so sunglasses are a must.
5. Wear a protective sun screen. It's not just important to use sunscreen but to use it properly. We always apply 30 minutes before we head out into the sun. Remember to set a timer and reapply at least every 2-3 hours, or immediately after sweating or swimming. And don't forget the ears and tops of the feet, those areas can really hurt if burned, ouch!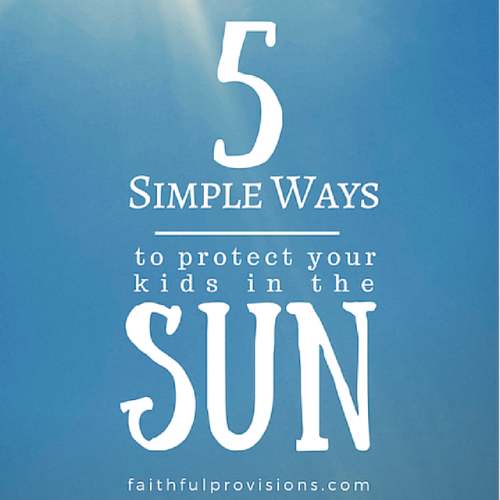 Make sure your sun fun is uninterrupted by using a high SPF sunblock like Banana Boat®. Follow the signs of summer and continuous sun protection. Whatever your family does this summer, there are plenty of options in the Banana Boat® product line to fit your families needs.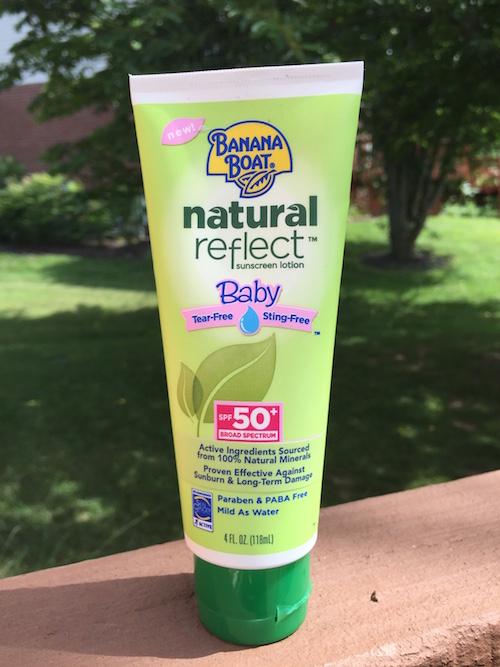 My favorite is the Banana Boat® Natural Reflect for Babies, and I use it on all of us. I have been able to easily purchase it online, but most of the Banana Boat® products can be found at your local Walmart.
This is a sponsored conversation written by me on behalf of Banana Boat® . The opinions and text are all mine.