I wake up, it is still dark outside, it's 5am, and everyone is asleep. I live with 5 women, because all of the men in our lives have proven to make life difficult. Living this way is easier. Oh, how I wish there was a godly role model for my children.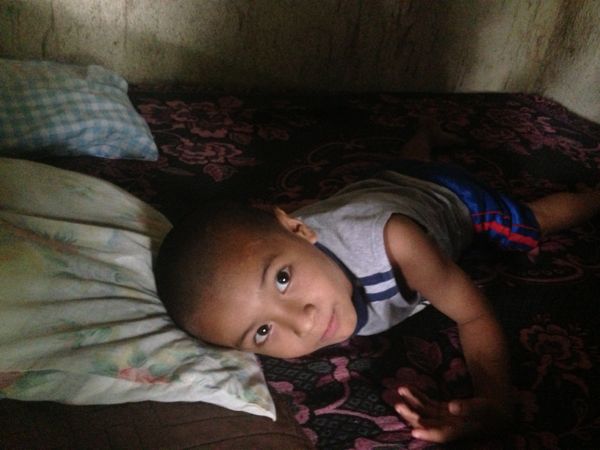 The room is pitch dark. Trying not to wake the children, I carefully fumble around the room gathering my supplies to sell at the market today.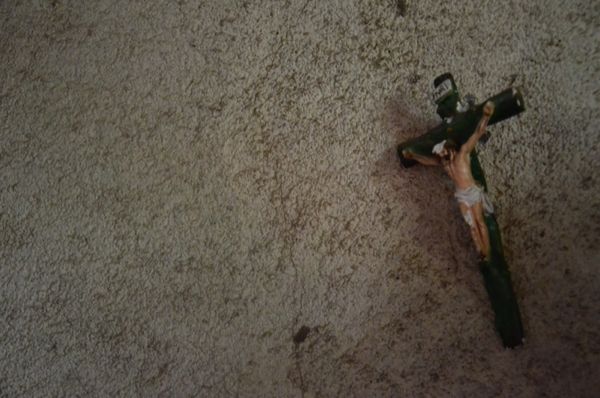 But, before I head out for the market, I sit down to talk to God, asking his blessings on my day, praying that I will sell enough at the market to feed my children this afternoon for their one meal of the day.
I walk out into the dirt road, into the morning. I make my long trek to the market, all the way talking to God, praying for what He has in store for me today. Trusting Him for his provision, one day at a time.
It's a long day, my feet hurt and my back aches, but… I had a great day. I made about $9, just enough to buy more supplies like cotton and cinnamon to sell tomorrow. Not quite enough for meat, but I think using my spices I can make the children a tasty dish of rice and beans.
I arrive home and quickly begin to prepare our meal. Today, I made the difficult decision that Roxanna, my bright 7 year old daughter, who wants to be a doctor someday, would have to miss school this month because we need the money for food.
As I walk in the door, she and Marvin, my 5-year-old ball of energy, are working diligently at their chores, sweeping the dirt floors and washing the dishes. They are my heart. I hug them and thank them for being such good helpers for Mama.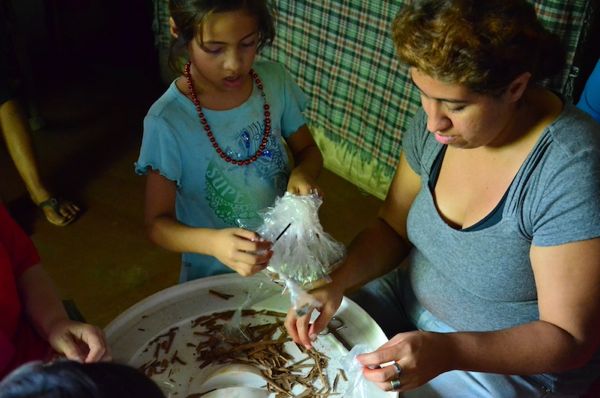 Now that our meal of the day is finished, it is time to get to work preparing for the market tomorrow. Praising God for such a good day today, I diligently break down the large piece of cinnamon I bought into many little bags to sell, each of which yield about $.05 each. I will have to sell quite a few of those tomorrow to buy our meal.
It's getting dark now and I am growing weary. It has been a long day.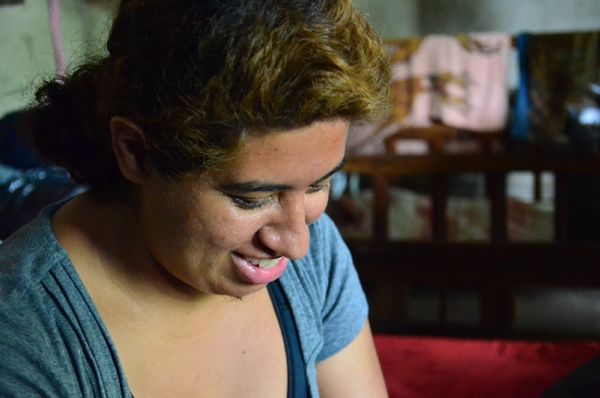 This is Daisy. That was a day in her life. I can't tell you how much I admire her. She is an entrepreneur. She is a mom. She is a strong woman.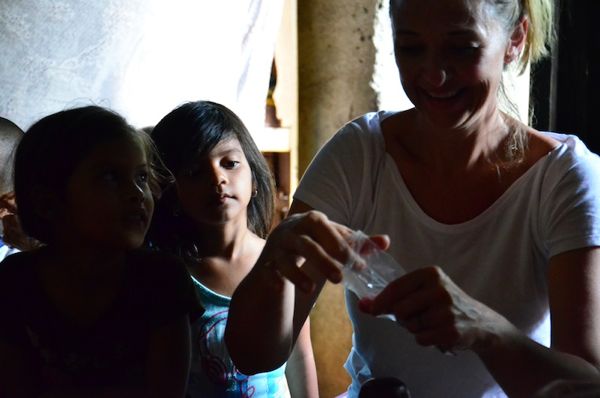 My children are the exact age and gender of both of hers. We have a lot in common in that respect, except that Daisy lives in a two room dwelling with a total of 13 people, 8 women and 5 kids. I can't imagine walking even one hour in her shoes. Can you? Clearly, she has a hard life. But despite her hardships, she is happy and joyful for the work she has. As she was telling us about her life, I just kept thinking…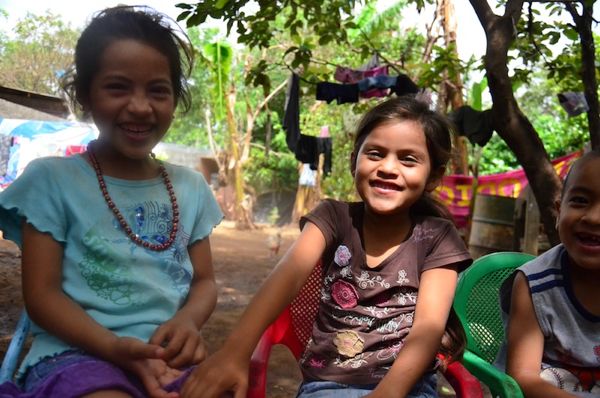 How terrible would it be to have to make the choice between food on the table and an education for your children? An eduction that would end the cycle of poverty?
Guess what? Daisy no longer has to make that decision. Her prayers have been answered because someone said "yes". Someone thousands of miles away listened to the call in their heart and said "yes".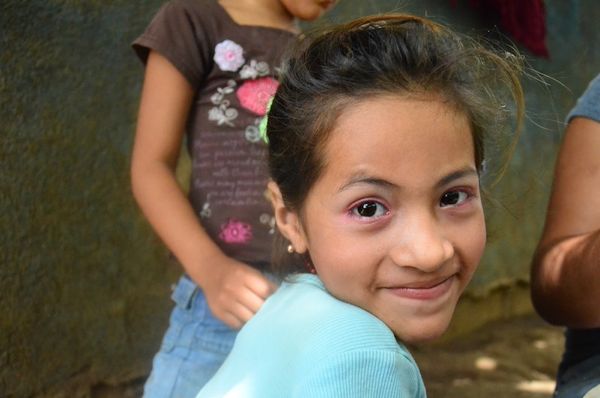 They sponsored Roxanna.
I can't imagine having to choose between food for my kids and their education. I hope it is a choice I never have to make. Thanks to the Compassion project, Daisy no longer has to.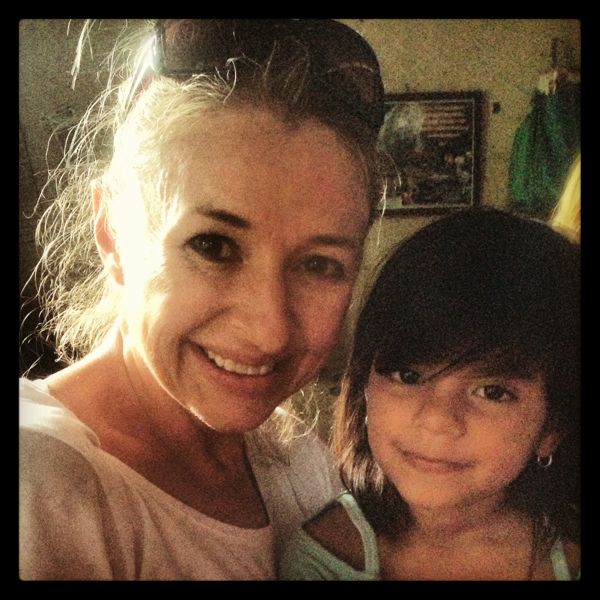 Since a sponsor said "yes" it has changed not only Roxanna's life, it has changed her families life. She doesn't just have hope, she has a fighting chance at becoming a doctor someday. Yes, that is what she told me she wants to be.
A doctor.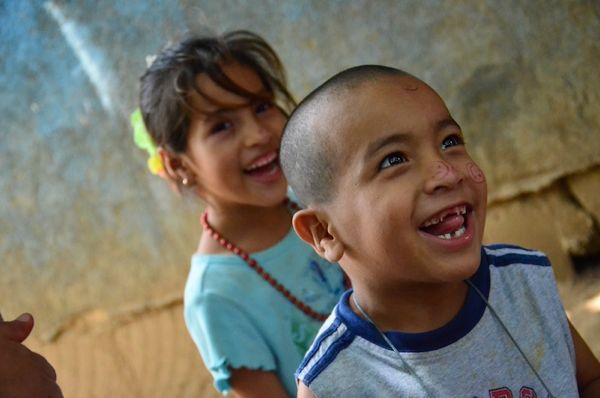 It's hard to imagine that such a small sacrifice on my part, doing without fast food once a week, drinking coffee at home every now and then, just $38 a month, money that I may not even notice, can make the dreams of a child and a mother's heart come true.
"For I know the plans I have for you," says the Lord. "They are plans for good and not for disaster, to give you a future and a hope." ~ Jeremiah 29:11
You can say "yes" just like Roxanna's sponsor did.
You can change the direction of the life of a child…today.
If you follow my blog, you know me, you know my heart. I am here right now, in Nicaragua, I am among these people. There is need. They need you to say "yes" today.
Will you please say "yes" today? Will you head over to Compassion and sponsor a child?
A few key strokes are all that stand between you and a child's hope for a future.
If you sponsor a child, will you please leave me a message or email me and let me know? I'd love to celebrate with you!
**Be sure to head over to the Compassion Bloggers Nicaragua page to read everyone's story from Day 2.
******************************************************
Read more about my trip:
Day 1 – Marcos' Story: The Impact of Compassion on a Child
Day 3 – Too Much to Tell
I'm traveling with some amazing bloggers and they're all writing daily posts as well. Visit them by clicking the links below
Photos courtesy of Compassion