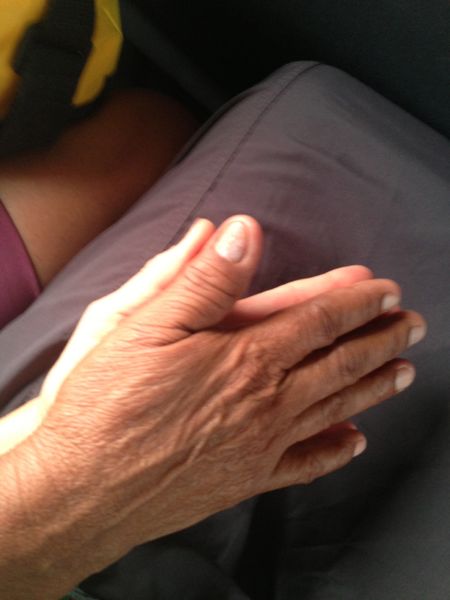 She held on to me the entire day. Always one hand close by, around my shoulder, patting my knee, clasping my hands. All day long she was showing love to me through her touch. That is a powerful memory.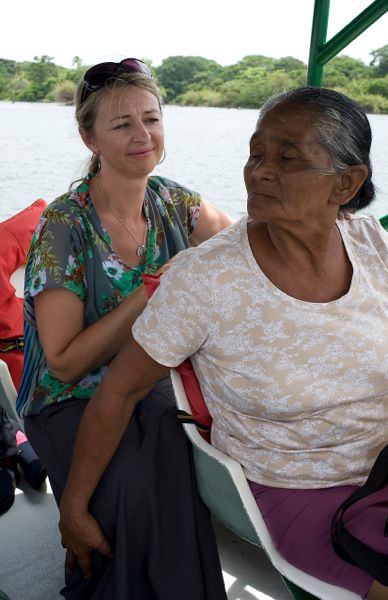 Since then I have wrestled with the questions,  Why? Why is this sweet grandmother I had never met before today able to show me such love? How?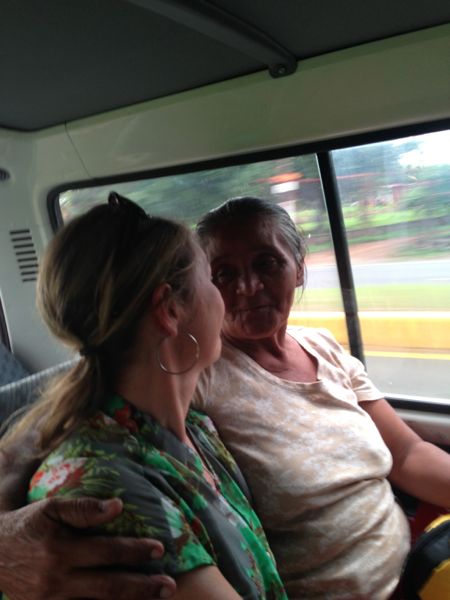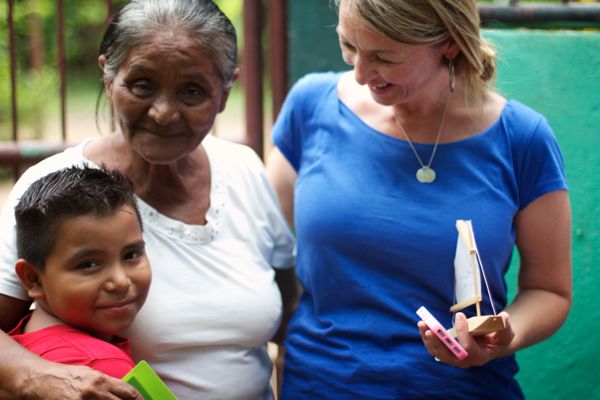 Then it hit me: She loves me because I am loving him–Her little boy, our Marcos, the one she snuggles at night and soothes when he wakes up with a nightmare, that little boy of hers is being loved by someone else and she just can't help loving me. Her love is flowing from a heart of gratitude, a heart that is full of God and His love and mercy.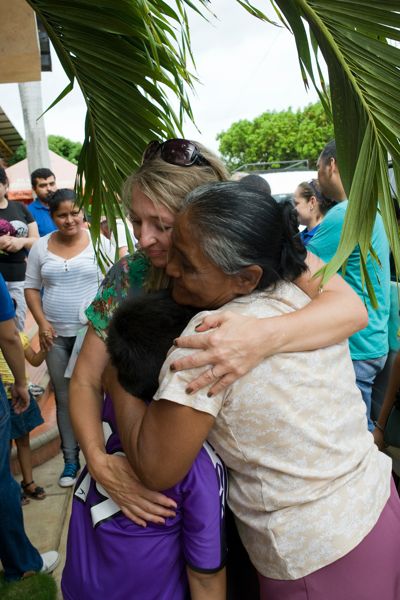 If you've been following the posts from my trip, you can understand when I tell you it was overwhelming when we had to part. I became completely unglued. We had created a bond, a love for the same sweet child of God. God gave us the opportunity to meet and to love each other live and in person, and it was powerful.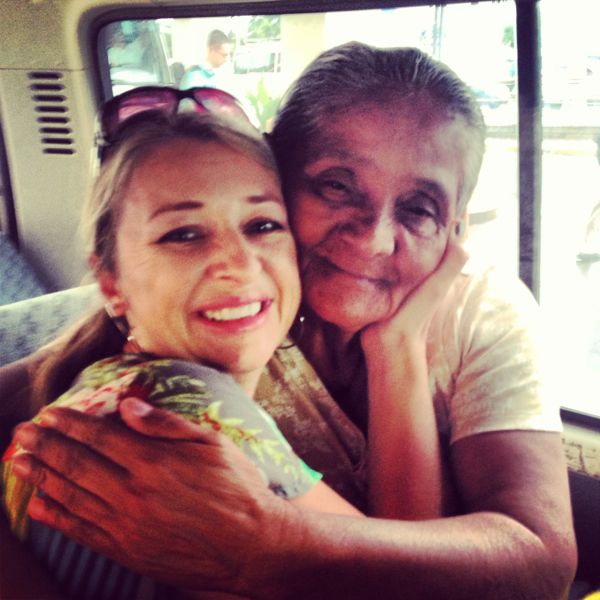 We know what real love is because Jesus gave up his life for us. So we also ought to give up our lives for our brothers and sisters. (1 John 3:16)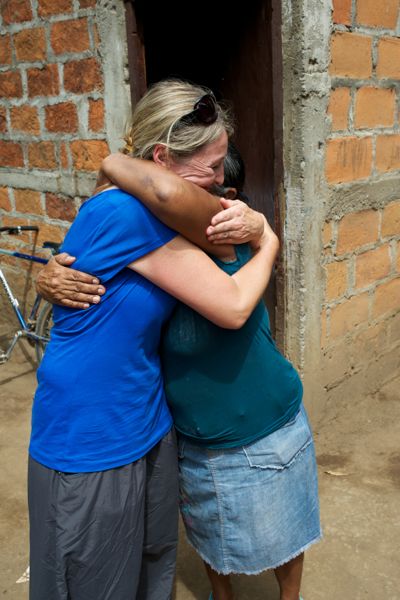 The only reason I am even able to experience love is because of His great mercy and grace. Because of His example of love for us. He gave us this gift, this gift of love. A gift that keeps giving. His love for us NEVER ends. What can I do but accept it? And the more important question is, Why wouldn't I?
It is FREE! I can't do anything to earn it. I can't do anything to lose it. He loves me!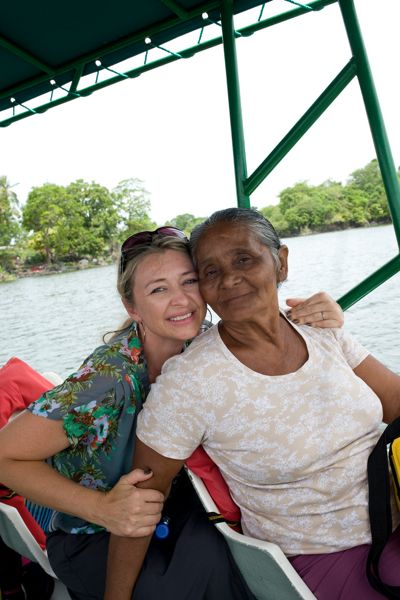 So, because He loves me, out of that I am able to love others. And it is only because of that. It is only because of Him pouring His love into me, that I am able to love.
Have you accepted His love?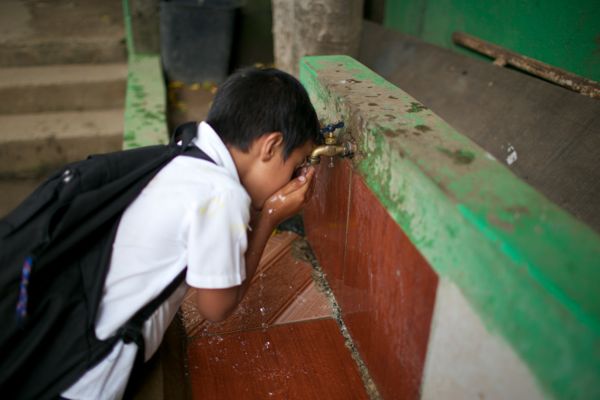 From the love you receive from the Father, that is where you drink and your thirst is quenched. There are lots of others who are thirsty, waiting for a drink of Jesus. Waiting for you to offer it up. Waiting for you to share it. If you have accepted His love, will you share it? There are so many waiting….
All you have to do is say "yes".
We loved you so much that we shared with you not only God's Good News but our own lives, too. (1 Thessalonians 2:8)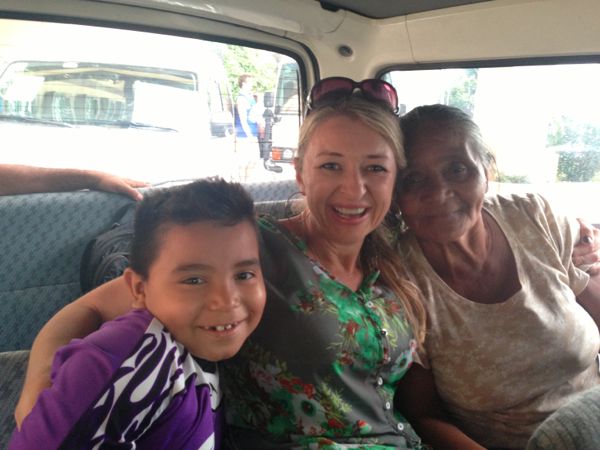 When you sponsor a child it is not just the child, it is the entire family. Marcos' grandmother knows that. Sponsorship changes Marcos' life. And the lives of his future children. Together, we are breaking a cycle of poverty. I didn't realize that God was using me to answer this grandmother's prayer, that He would put us in partnership to raise this boy with Compassion to be a man of God. It is the three of us, all connected through prayer and God-given resources to raise him.
Physically we let go, but I left a part of my heart with her and Marcos. That's why it hurt so much to leave them. Spiritually and emotionally, we are still holding on to each other and holding on to that child. Even though you will probably never meet the child you sponsor, I want you to know, as I do, that you will be forever–eternally–connected.
**********************************************************************
Read more about my trip:
Day 1 – Marcos' Story: The Impact of Compassion on a Child
Day 2 – A Hope for the Future
Day 3 – Too Much to Tell
Day 4 – The Power of a Letter
I am forever changed by my interactions this week but most importantly the fellowship with these amazing women of God, Edie, Christy and Traci. Be sure to read about their stories from the week, they are beautiful writers and we all experienced different things.
I can't finish up my week without highly encouraging you to head over to Shaun, Bri and Keely's sites. They traveled with us for Compassion, and with their gifts made our experience rich!