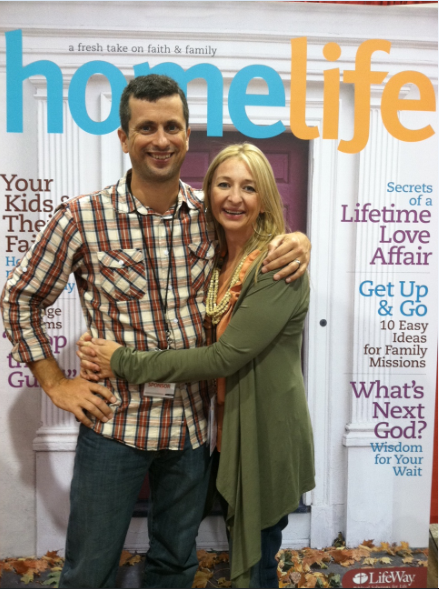 I'm so excited to let my readers know that I'm writing a food column for HomeLife Magazine (LifeWay Christian Resources), beginning in January. The pic above is not actually a magazine cover, though–that's Bradford and me standing in front of the HomeLife display at the dotMOM Conference where I spoke a few months ago!
HomeLife is a Christian magazine that tackles subjects pertinent to families who are walking in faith. Their tagline is: A Fresh Take on Faith and Family. I'm striving to achieve that very thing in my new column, "What's For Dinner?" Each month, you'll get a glimpse into life at the Hancock home with fresh ideas for dinner, kitchen tips, and also parenting helps for teaching truths and making memories with your kids in, out, and around the kitchen.
For a sneak peek of the January issue, head over to the  HomeLife Blog.