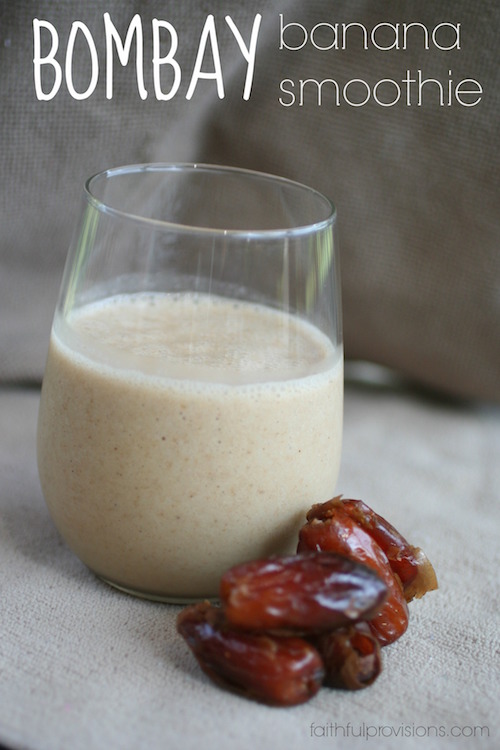 A few weeks ago I went to my sister's to help her unpack and while there, she shared one of her favorite smoothies with me, a Bombay Banana Smoothie! If you like a little afternoon treat, this one is perfect. All natural, sweet and it hits the spot.
Bombay Banana Smoothie
Ingredients
1 frozen banana
1 cup almond milk
1 teaspoon Chai spice mix
4 dates
Instructions
Put all into a blender and blend until smooth.
You might also like:
Find more great Beverage Recipes in my Recipe Box on Faithful Provisions.