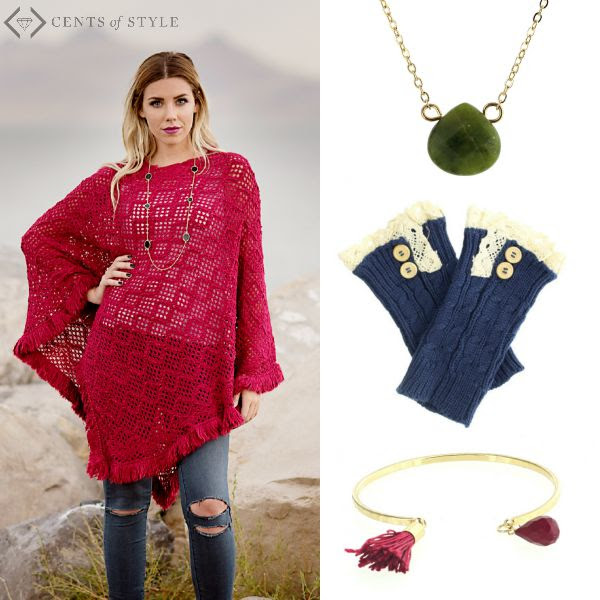 If you are ready to update your wardrobe to look like fall, now is your chance. Cents of Style has all their fall hues for an additional 40% off today.
Get This Deal
Go to Cents of Style Fall Hues/Fashion Friday page here. Then use coupon code FALLHUEZ at checkout. The coupon code will take 40% off the lowest marked price of each item.
What Are Fall Hues? 
The fall hues collection consists of olive, burgundy and navy which are all pseudo-neutrals. Meaning they work like a neutral, think black, tan or gray. They look great together or with other neutrals and jewel tones, but they also look great popped with bright colors! Try pink and olive together or turquoise and navy blue.
One of the hottest new fall hues is a burgundy/marsala color. It looks beautiful paired with dark rinse jeans! And, most people can wear these "jewel" tones and they look great on any skin color.

My Favorite Item
My favorite item is this cute Taryn Fringe Poncho that comes in teal, taupe, dark red, gray and black. Yes, they are in! I might have to grab the gray neutral one to keep in my closet as a long-term staple. Which one is your favorite color?
Grab your Cents of Style Fall Hues deal here.