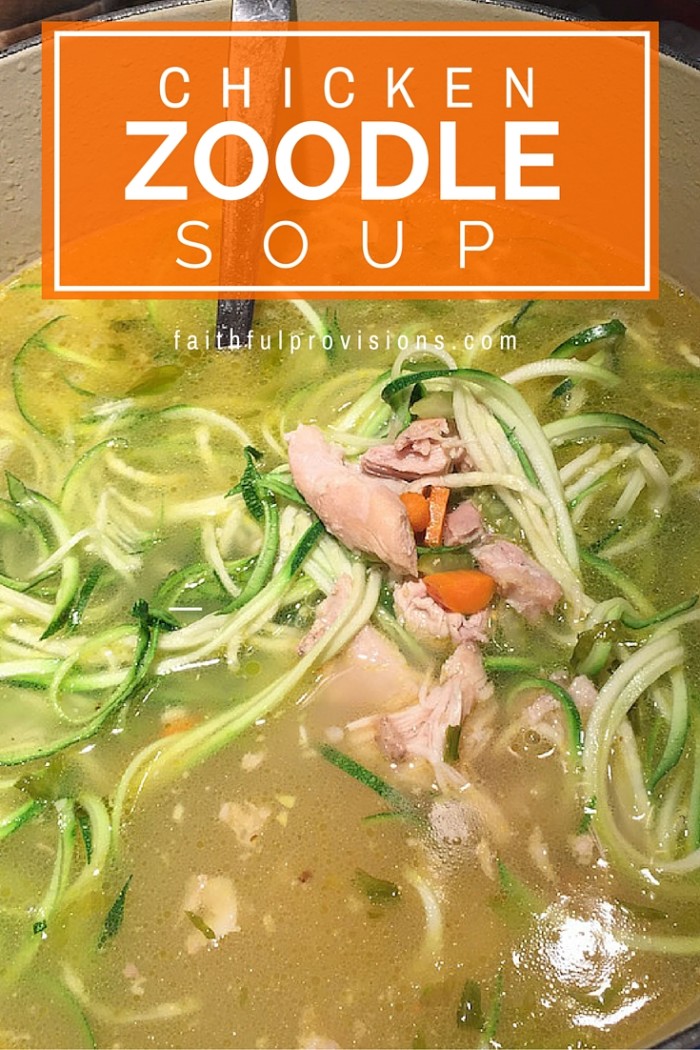 If you haven't tried "zoodles" yet, you are missing out! Replacing traditional noodles with Zoodles has been a tasty and easy way to increase the health factor without sacrificing taste in many of our favorite dishes from soups to pastas.  To make zoodles you just need a nifty little tool to "spiralize" the noodles and there are TONS of different options to choose from. You can see the top Zoodle makers on Amazon here.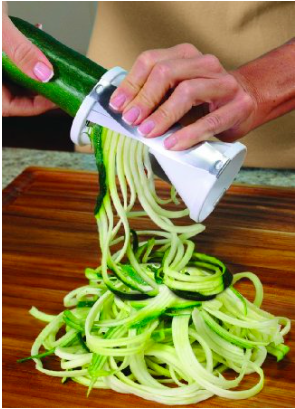 I would recommend spending very little on your first one to make sure you even like the concept. We started out with The Vegetti for just $10 and it has worked fine. If you find yourself making a TON of noodles then The Tri-Blade Spiralizer would be great, but we just don't have the extra space for it now and for $10 the Vegetti works just great for me now!
You can replace zoodles in just about any recipe and not only are they more nutritious but they cut cook time down to nothing. The noodles only need a minute or two to soften up.
So on to the recipe!

Chicken "Zoodle" Soup
Ingredients
2-3 carrots, diced
2-3 celery sticks, diced
2 garlic cloves, minced
1 onion, diced
2 cups leftover chicken, shredded or diced
8 cups chicken broth
4 cups "spiralized" zucchini squash
salt & pepper, to taste
Instructions
On medium heat, in a stock pot, saute carrots, celery, and onion until soft. Add garlic and stir to combine for about 30 seconds.
Pour in chicken broth and bring to a gentle boil.
Add zoodles and leftover chicken and cook for 1-2 minutes to soften noodles and heat chicken.
Season with salt & pepper.
Serve with cheese toast or grilled cheese.
Notes
I prefer to use a concentrated chicken base I get at Costco instead of chicken broth. I find it is much more affordable and tastes so much better!
Here are a few meal planning resources that might be helpful: 
Weekly Meal Planning Template Download (you can even type in and print!)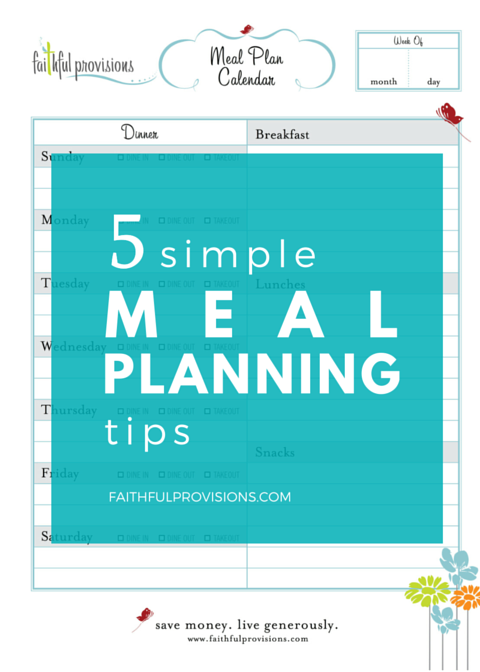 My Recipe Box Page – full of over 400+ money-saving recipes!