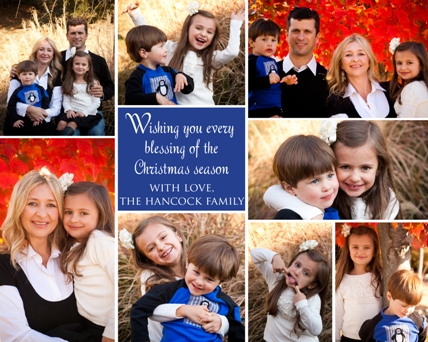 So are you sticking with the same type of Christmas card you do every year, or are you looking for some new Christmas card ideas? I'm the first to admit that I would rather be creating something in the kitchen than at a craft table, but I'm not afraid to try the crafts that are easy–especially if I can get my kids involved too. That's the fun for me, when it becomes a family activity and not just something that I am doing–or struggling with doing!
Photo Ideas for Christmas Cards
Looking for photo ideas for Christmas Cards? Since we've had children, the tradition here at the Hancock home is to send photo cards for Christmas. This is perfect for me, because I also do end-of-year photo books for the grandparents as Christmas gifts. As I am looking through all the photos, I can easily find the ones that stand out that I want to use for our Christmas cards.
:: Discover 5 Reasons to send Christmas Greetings HERE. You might want to make these special greetings part of every Christmas!
Handmade Christmas Cards
Allowing children to help with handmade Christmas cards also means that people won't be expecting perfection, you know? That's great for me, because perfection is not what I'm after. We're creating memories around here. It's not hard to get some card stock or parchment paper and dress it up with a beautiful Christmas stamp. My kiddos love to work with stamps, and there are lots of really fun holiday stamps on Amazon, or at your local crafts stores.
I love this one from Inkadoo, available on Amazon.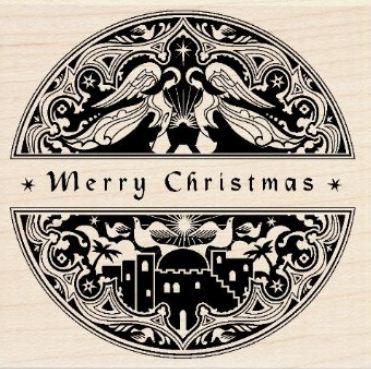 Writing a Christmas greeting message on the inside of your card just got easier with my list of 25 Christmas card messages HERE. You can choose from verses or quotes or traditional Christmas sayings.
Do you make your own Christmas cards? What are some ideas you've tried over the years?