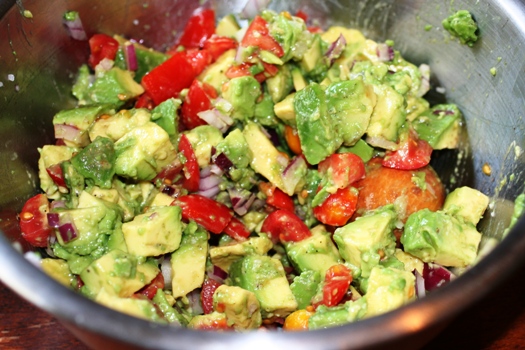 I prefer guacamole to be more rustic and chunky. This version can be served as a side salad with a Mexican dish or as a topping over a green garden salad.
Tip:  Leave avocado pit in bowl to prevent browning.
Chunky Guacamole or Salad
Ingredients
2 avocados, diced
1 tomato, diced
¼ red onion, finely diced
½ lime, juiced
sea salt and pepper, to taste
Instructions
Combine all ingredients and serve with tortilla chips or over lettuce.
Recipe developed by Kelly Hancock ©2010 Faithful Provisions. For personal use only. May not be reproduced, reprinted or distributed for capital gain without prior permission from Kelly Hancock.