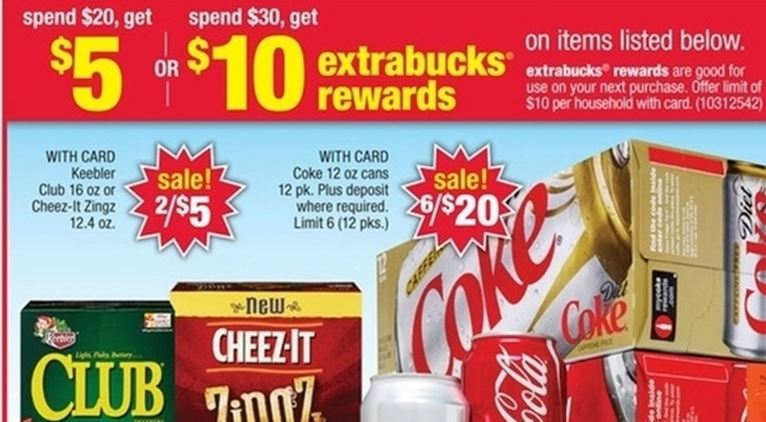 Coke Products on Sale This Week
Hurry over to CVS to get a HOT deal on Coke products for only $1.80/pack! CVS has Keebler Crackers and Coke products on sale this week PLUS you'll get $10 ECB when you spend $30.  Time to stock up for your Super Bowl party!
Here's how the deal will look:
Buy [6] Coca-cola 12-packs @ $3.33 each = $20 (limit 6)
Buy [4] Keebler Club Crackers @ $2.50 each = $10
-Use [2] $1/2 Keebler Crackers coupon RP 12/8/14 (exp 2/2/2014)
Pay $28 out-of-pocket
Get back $10 ECB (for spending $30)
Final Price: $18, makes them $1.80 each!
**NOTE: The 8-pack cans are also included in this deal and they're on sale 2/$6. You could substitute some of those into your deal and use the $0.50/1 Coca-Cola 8-pack coupon I posted about yesterday.
Make it an even sweeter deal! If you're a My Coke Rewards member & still have any of the FREE 12-pk Coca-cola coupons I posted about in December, now would be the time to use them! Or, you could roll the $10 ECB from the Starbucks K-cup deal I posted about yesterday to lower your out-of-pocket amount!
Thanks, Passionate Penny Pincher!