I'm so pleased to have as contributors to Faithful Provisions the talented bloggers listed below. 
Jen Gash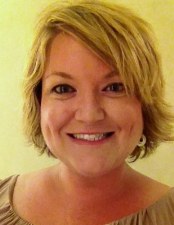 Jen Gash, is the President and Founder of Sweet Sleep, an organization which provides beds for orphanages around the world. She is an internationally recognized advocate for orphaned and abandoned children. Learn more about Jen, her mission, and ministry at Sweet Sleep.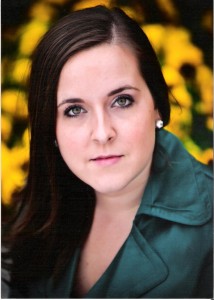 Taylor Kinkade
Taylor Kinkade is a newlywed living in Columbus, Georgia. She works as a reporter for the ABC affiliate where her husband is the chief meteorologist. They are the proud "parents" to two fur-babies, a chiweenie named June Carter Cash Kinkade and a miniature dachshund named Johnny Cash Kinkade. Recently, Taylor and her husband moved into a new home where she is having a blast decorating and putting all her DIY's to use. Connect with Taylor at her blog: Taylor-Made News.
Liz Jenkins
Liz Jenkins is a Certified Professional Organizer and Accredited Home Stager. She can help you get organized, manage your papers and email, and even get your house ready to sell. She loves helping you figure out what is important in your life so she can help you live the life you want. Connect with Liz and find more helpful information for organizing, staging, and simple living on her website,  A Fresh Space.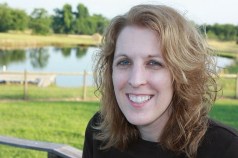 Lynn's Kitchen Adventures
Lynn blogs at Lynn's Kitchen Adventures where she shares recipes, tips, and ideas on how to fit cooking for your family into a busy life. She also has a gluten free allergy friendly section of her website where she shares recipes and ideas that make living gluten free easy and delicious.
Kelly Minter
Kelly Minter is an acclaimed author, songwriter, worship leader, speaker, and musician. She seeks God with commitment and an honest integrity that shines through in everything she does. Kelly lives in Nashville, Tennessee. Her songs have been recorded by Point of Grace, Joy Williams, Sonicflood, Sandi Patty, and Margaret Becker. Connect with Kelly at her website, KellyMinter.com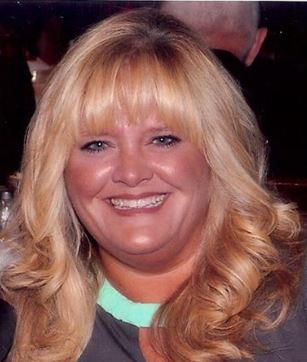 Vickie Morehead
Vickie Morehead is the owner and lead designer at VM Designs near Nashville, TN. She has designed hundreds of homes, always tailoring her creative, bold flair to meet the needs of her clients. Vickie knows how to make classic design affordable and she loves to share her expertise with others. Visit her website, VM Designs, and connect with Vickie at her Facebook page and on Instagram.
David Powell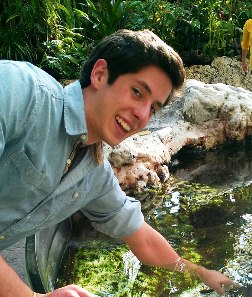 David Powell is the founder of ACT College Test, a site using an interactive, personalized approach to prepare students to succeed on the ACT College Test with the highest possible score. A soon-to-be homeschool graduate, David's blogsite began as a senior project and quickly snowballed into the place students want to go to learn more about getting a top score on the ACT. David will enter college in the fall.
If you have a student who needs to prepare for the ACT College Test or who wants to raise their score, they can connect with David at ACT College Test, Twitter, and Facebook.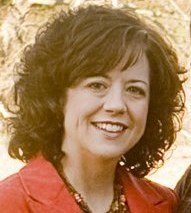 Rebecca Ingram Powell
As a conference speaker with Pure In Heart Ministries and the author of five books, Rebecca Ingram Powell has been writing and speaking on parenting issues since 2000. Rebecca and her husband Rich have been married for 25 years, homeschooling for 17 years, and are today the proud parents of two grown children  and a son who is a sophomore in high school. She offers information, encouragement, and inspiration on a variety of family topics at her blog, Mom Seriously.
Calie Shackleford
Calie began blogging in 2009 to share her family's journey to overcome a host of health issues including anxiety, allergies, eczema, and chronic upper respiratory infections. By changing their lifestyle, her family improved their health and overall quality of life. She continues to share what they're learning on her personal blog, Broccoli Cupcake, and in her health coaching practice. Calie is a novice cook obsessed with real food who loves reading, traveling, and spending time in the kitchen with her husband of 10 years and their two rowdy boys. She is a homeschool mama and a fitness enthusiast who is learning to love the outdoors, one bug at a time. She's a former big city girl, born and raised in the North. After almost a decade in the South, she couldn't imagine calling any other place home.
Join her on the journey to find the place where healthy meets happy. You can find her online at: Broccoli Cupcake, Facebook, Pinterest and Twitter.
To schedule a FREE health consultation, email her at calie [at] broccolicupcake [dot] com with the subject line FREE Health Consultation.
Jessica Wolstenholm
After working 13+ years in marketing, Jessica Wolstenholm is now a stay-at-home mom to her two small children. Although the transition from the corporate world to the playground has been an adjustment, she is learning more every day about accessing the grace available to us through Christ as she navigates the full time job of motherhood. Jessica lives on the edge of the Tennessee countryside with her husband, Dave, and two children. Connect with Jessica at her website,  The Pregnancy Companion.