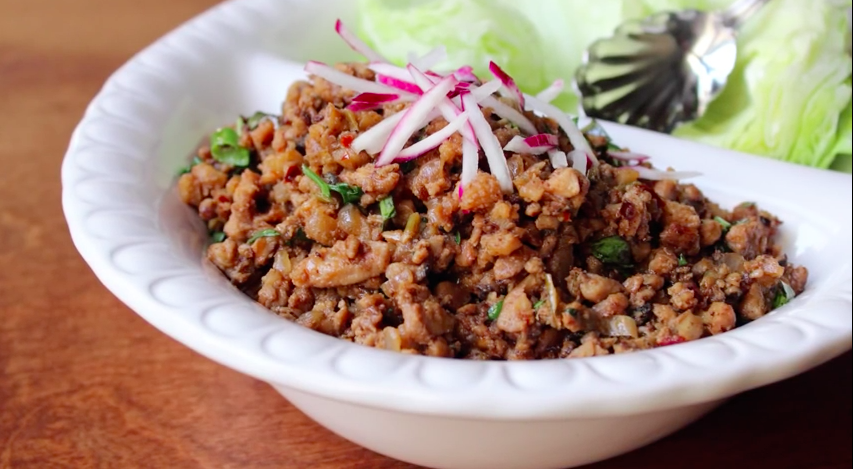 This Copycat Lettuce Wrap Recipe really hits the spot.  Food Wishes has a great copycat twist on a certain restaurant's lettuce wraps! Can anyone guess which one this is?? The best part is that they are easy to make at home.
Here are the ingredients you will need for about 8 large or 16 smaller lettuce wraps:
Chicken mixture:
2 tbsp vegetable oil (I use coconut or olive)
1 1/2 pound boneless, skinless chicken thighs, chopped
1/2 cup yellow onion, minced
1/3 cup green onion
1 can (8-oz ) water chestnuts, drained, minced
1 cup diced shiitake mushrooms
1 tbsp soy sauce
2 tsp brown sugar
1 tbsp freshly grated ginger
For the glaze:
1/4 cup chicken stock
1/2 tsp mustard powder
2 tsp toasted sesame oil
1/4 cup rice wine vinegar
2 tsp brown sugar
1 tbsp ketchup
1 tbsp soy sauce
1/2 tsp red chili flakes, or to taste
4 garlic cloves, minced
about 1/4 cup chopped cilantro, basil leaves, and green onions to finish
iceberg lettuce leaves as needed
Check out the video to learn how to prep the entire meal from Food Wishes.