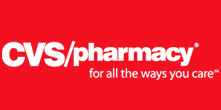 I get lots of questions on exactly how CVS works, and how to make the most of their Extra Care Buck program.  Below is some information that should help you out in getting ready for your trips!
CVS Coupon Policy
Their official coupon policy is available online. You can also read about the new CVS Coupon Policy I posted about and their update to allow coupons with BOGO promotions.
Extra Care Buck Program
CVS has a rebate program that is tied to an Extra Care Card (like a Kroger Plus Card) and you scan it at the point of sale for each transaction.  Each week in their sale ad certain items are designated to earn ECBs.
For example: Colgate toothpaste is on sale two for $3, and if you purchase two, CVS will give you $2 in ECBs. It's like you only pay $1.  So, if you have $1 in ECBs from a previous purchase, you could use that here and get the item FREE!  ECBs print immediately after your purchase on your receipt.
A few things to know about CVS:
Apply for an Extra Care Card – you must have this to get Extra Care Bucks.
Sale ads run Sunday to Saturday.
No coupon doubling.
BOGOF (Buy One Get One Free)– you must purchase both items to get discount.
Great for rebate and free item programs – good to stock up on toiletries/cleaning products, home items.
Prescription Transfers – CVS takes competitors prescription transfer coupons, you can get up to $25 in gift cards to transfer scripts.
CVS Lingo
Below is some information on the different lingo that is often mentioned in CVS posts.
ECB (Extra Care Buck) – A receipt that prints out after you make qualifying purchases.  It can be used like "cash" in the store. You can use multiple ECB's per transaction to lower your out of pocket cost.
Extra Care Card – You need to first get an Extra Care Card. At the register or online, just fill out a form and the cashier will give you a plastic card with a matching key tag.  Your ECBs are tied to your card so you need to remember to scan it every time you make a purchase.
CRT – Cash Register Tape is a coupon that prints at the bottom of your receipt or at the Price Scanner. Usually a CVS store coupon, these can be stacked with manufacturer coupons to save BIG!
Price Scanner – Price scanning machines located at certain stores where you can scan your Extra Care Card, which will print CVS store coupons.  It also checks the price of items.
OOP – Out of Pocket Expense
WYB – When You Buy; a coupon may say $1/2, you get $1 off when you buy 2 items
Rolling ECBs – This is a method of splitting your transactions up so that you don't pay anything out of pocket. You can spend ECBs you received from one offer to buy more of the same offer, but the offers usually have a limit indicated, i.e. limit 2
ECB Value – In each transaction you must use the entire ECB value; CVS won't give you the difference.  If you have a $10 ECB, you must purchase $10 of product (after coupons).
Weekly and Monthly Deals – There is a weekly and monthly ECB ad.
$X/$XX Coupons – These are coupons you can use to get $X amount off of a $XX purchase.  Final price is BEFORE coupons! i.e., $5 off $25 purchase
Reinventing Beauty Magazine  – A CVS magazine available in the beauty section of most CVS stores for $.99.  It usually comes with CVS and manufacturer coupons.
CVS Tips
Checkout my weekly CVS Deals and Scenarios before heading out.
Combine ECBs with coupons – You can get many items free this way!
ECBs expire – Unlike a gift card, they expire and can't be restored on your card.  Watch the expiration date closely, they usually expire within 4 weeks.
Multiple Transactions – The key to keeping your out of pocket (OOP) expenses low is to use ECBs from one transaction to pay for the next transaction. CVS is great about letting you do multiple transactions at the checkout.
Order of handing clerk coupons:  The order in which you hand the clerk your coupons, ECBs and gift card or money is very important.
$x off $xx Store Coupon – keeps your total its highest
Manufacturer coupons
Other Store coupons
ECB's
Gift card (if you have one)
*Deal Scenario*
Edge Shave Gel — on sale for $1.99
*Earn $1.99 ECB (Limit 2)
– Use [2] $1 off Edge Shave Gel in 6/7 SmartSource insert
OOP:  $1.98 + Earn $3.98 ECB at Checkout (if you purchase 2)
Final Price:  FREE + $2 in overage!
+++++++++++++++++++
ECB FAQ
Are ECB offer totals before or after coupons?
They are before coupons.
How many ECBs can I use per transaction?
As many as you want. However, the register will usually stop accepting them if they will make your subtotal (pre-tax total) negative.
Can I use my ECBs if I don't have my card?
No.  They are tied to your card.  You must scan your card before each transaction to use them.
If I have a $10 ECB, will they give me a gift card if I don't use it all?
No, you must spend the entire amount in one transaction
Any questions? Any tips I have left off that help you out at CVS?  Please leave them here.