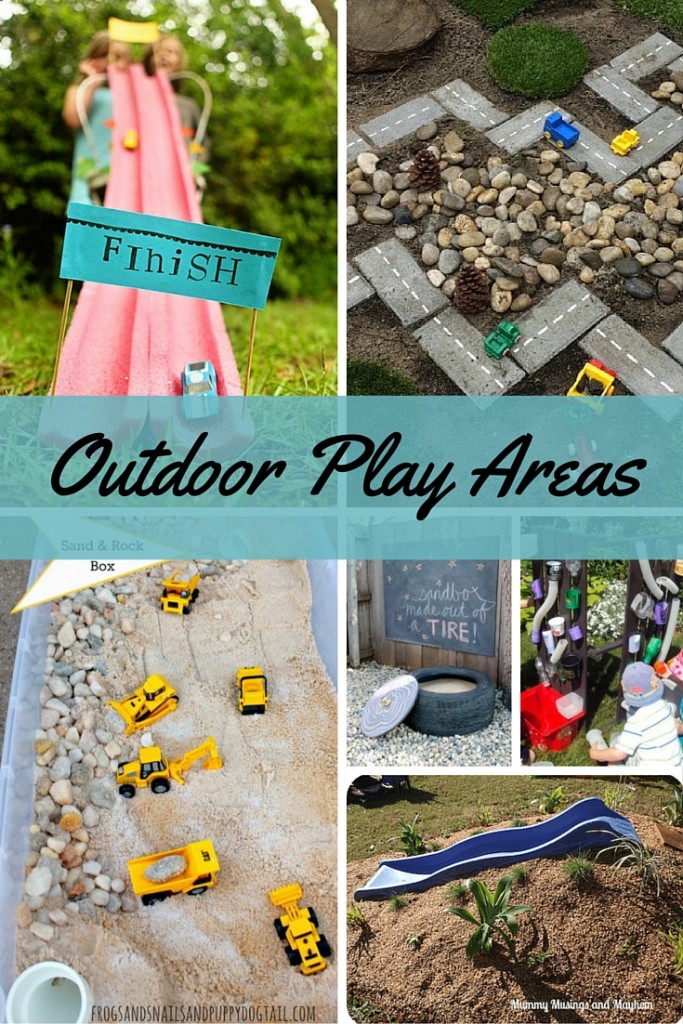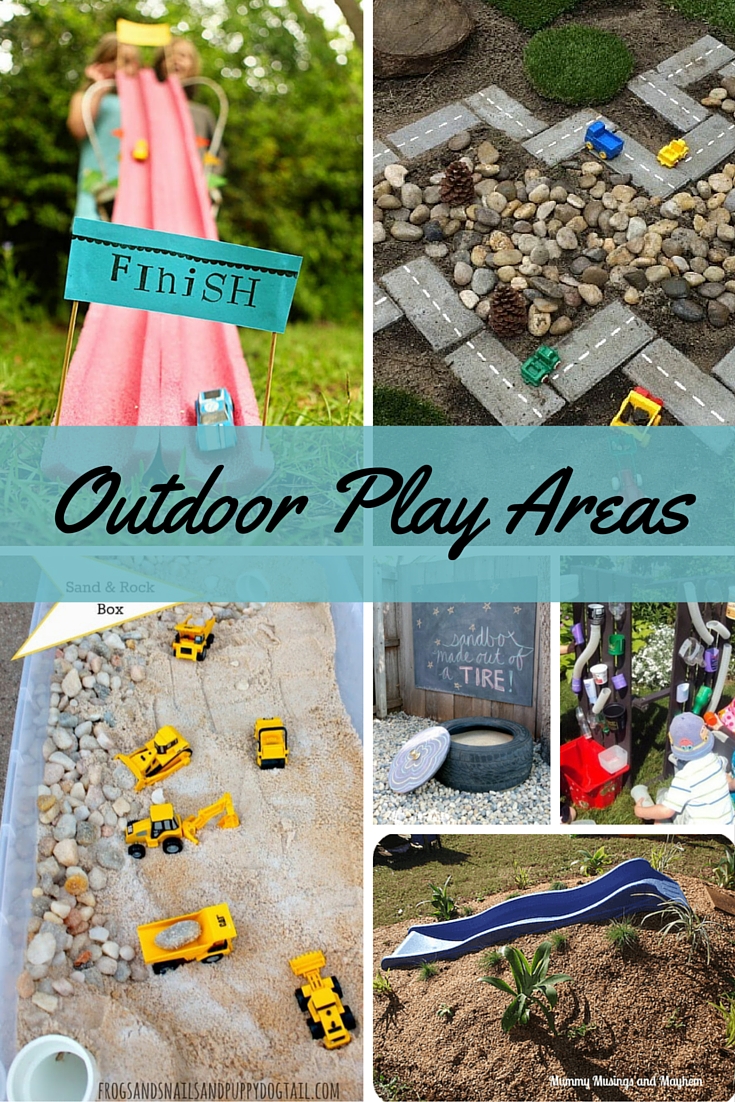 Spring is a perfect time to create an outdoor play area for kids. My kids love to get outside and play. I prefer them to be outside playing, then in front of the TV.
Outdoor car track  – This outdoor racetrack can grow with your kiddos!
Outdoor chalkboard – Who said chalkboards have to be inside!
Building a mound slide – Here is an alternative to big play ground equipment in your yard.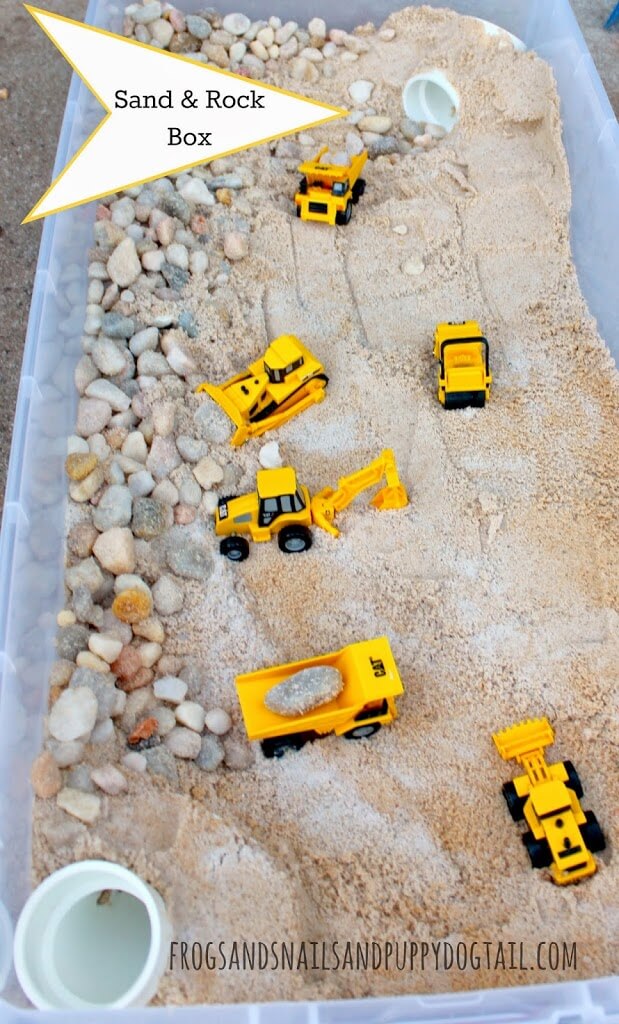 Sand and rock box – Here is a quick and easy sandbox!
DIY water wall – Kids love playing in water.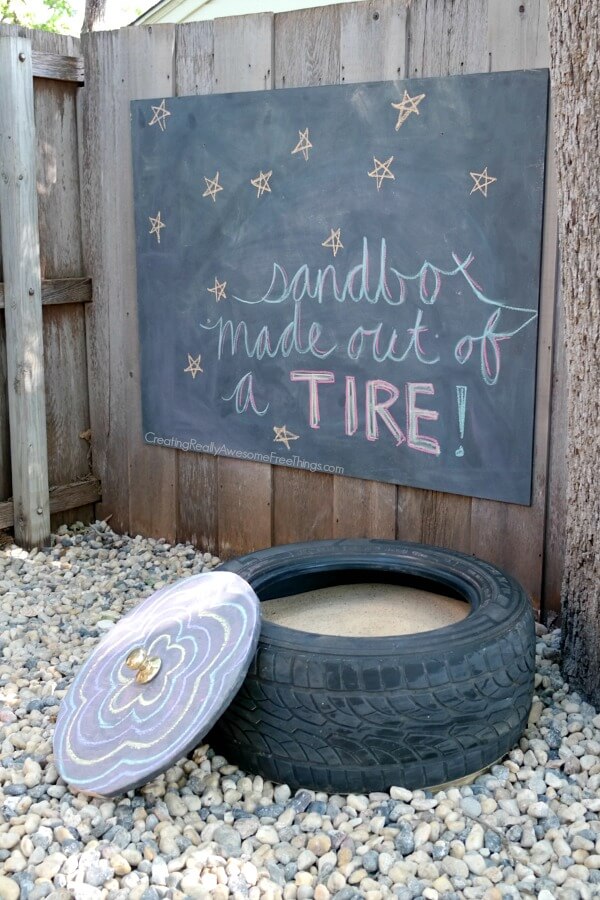 Easy sandbox with cover – If you prefer a sandbox with a cover, check out this post.
More great DIY race track ideas you children will love!