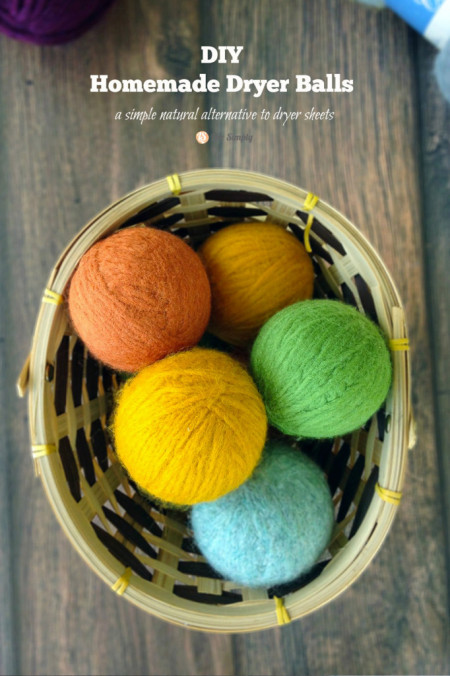 Since we have moved to a lifestyle with no artificial dyes, perfumes, additives and such, one area I have needed to do some research on are dryer sheets. We haven't bought them in years and well… my laundry has suffered for it. My laundry never smells very fresh and is typically pretty clingy. I have heard about Wool Dryer Balls forever, but never took the time to try them. You can buy Wool Dryer Balls on Amazon, but they are so easy and inexpensive to make.
You only need 4 things to make wool dryer balls: yarn, a crochet hook, old panty hose and scissors.  Head over to Live Simply to get all the details on how to make your own DIY Wool Dryer Balls.
She doesn't mention this in her post, but I like to put a few drops of my favorite essential oils like lavendar, lemon or bergamot to make it all smell great.
Have you made them before? I'd love to know what you think.