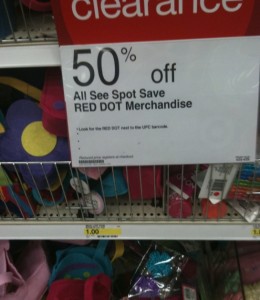 Many stores including Target have begun to discount their Easter merchandise by 50%, at this point the candy is only at 30% at most stores. Unless you "need" things, I would highly recommend to hold out for the 75% off deals which should come towards the end of the week.
According to My Frugal Adventures (thanks for photo!), the Target Dollar Spot items are discounted to 50% off. This is a great way to collect Operation Christmas Child box items for this November's drive.
What Easter clearance deals have you found? Please leave a comment and upload your pictures in the comments to show us what you found!