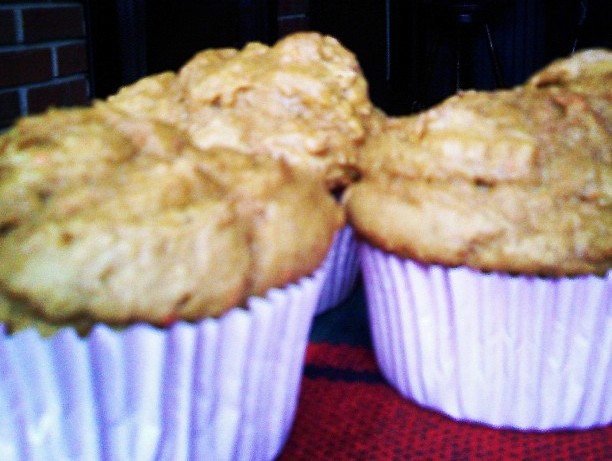 It just doesn't get any easier than this! These muffins are made with only two ingredients: a can of pumpkin puree and a box of cake mix. That's it. You will get a muffin that is absolutely delicious, and unbelievably moist! I couldn't believe how gorgeous they were, too. I am big on food presentation, and these looked beautiful! Plus, they are low in fat, calories, and cholesterol, so they are definitely a healthier option than regular muffins. Easy, a better choice, and made in your kitchen–I'm in!
Pumpkin Muffins Made with Cake Mix
Ingredients
One box flavored cake mix (I've tried Spice Cake Mix and Carrot Cake Mix so far, and both were delicious. Next on my list to try is chocolate.)
One 15 oz. can pumpkin puree
Instructions
Mix pumpkin and cake mix together.
Add just 2-3 teaspoons of water if you think it is too thick.
Spoon batter into muffin cups until they are filled equally. (You will get 12- 13 large muffins.)
Bake for 18-25 minutes, or until a toothpick inserted in the center of one comes out clean.
Do not overbake.
More Muffin Recipes:
Recipe developed by Kelly Hancock ©2010 Faithful Provisions. For personal use only. May not be reproduced, reprinted or distributed for capital gain without prior permission from Kelly Hancock.