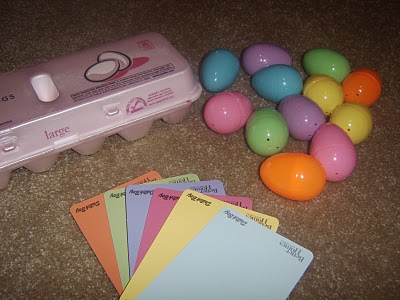 Fun games and crafts for kids are part of your Easter. Little Family Fun shows how to make a fun and easy Egg Carton Matching Game. By simply using cut outs from paint swatches (available at any home improvement store), you can easily put together a fun matching activity for your little one. Get all the details at Little Family Fun .
Do you have a fun and easy Easter craft, recipe or idea to share? I'd love to hear about it! Send me an email to kelly (at) faithfulprovisions (dot) com.
Find more Easter Crafts Ideas for Kids on Faithful Provisions.