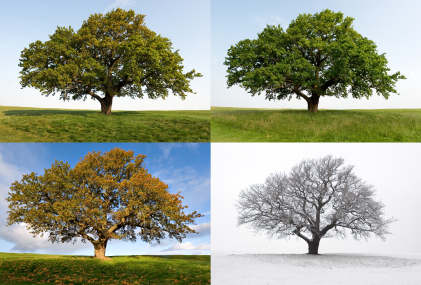 Over the past two years, God has given my husband and I confirmation after confirmation that his plan for us has been to work together on Faithful Provisions. A little over two years ago my husband was downsized from his job, and after much prayer and waiting, he made the decision to join me and help make Faithful Provisions our sole income and business. (See our Video Story HERE.)
Waiting
Just a few short weeks ago my husband accepted an amazing opportunity to work outside the home. This wasn't something we were pursuing or really asking for, but a change in the road that God planned for us. While the decision was a little difficult at first, because we have grown to love this new lifestyle, but God gave us clear confirmation every step along the way it was time for a change.
My husband is my best friend and over the last two years our marriage has grown stronger. I feel this has happened because of the time we have been able to spend together. It has been quite unique and while I am sad it is over, I know God gave us this blessing to prepare us for our long life together. We have been growing closer, out of our upward movement towards the Lord.
You see, one of the greatest lessons we learned over the past years was to wait on the Lord and let Him lead us. For me especially, this was very hard. I don't like to "wait", I am not the most patient person, and quite frankly, I just like to cross things off my to-do list. When we sat down to do our 2011 Goal Setting and Planning, we reflected on 2010 and saw that the lesson God wanted us to learn, was to wait on Him.
A Good Change
My initial reaction, when I think about what this new change brings, in my flesh I want to be dramatic and say "it was so hard but we did it!" But honestly, what I thought was going to be hard wasn't. The financial piece, which is usually the most difficult, was actually quite comfortable. God was so good. He provided for us each and every day. While we didn't have room for lots of "extras" over the past two years, it was enough. Our basic needs, and then some, were taken care of.
The hard part…was the waiting.
God's Perfect Timing
Each month as we did budgets, wrote posts, scheduled and planned workshops, attended conferences, and even hired different vendors for projects, God's timing was always perfect. For instance, the site redesign had been in the works for over six months. There were a myriad of things that caused it's delay, but God, in his perfect timing, provided the right resources at the right times. If I would have had it  my way, the project would have been done too early for us to rest comfortably because we went over budget. But with the new income, we were able to absorb the extra costs without the stress of "how are we going to pay this?"
Another example of God's perfect timing came a few weeks ago, when my husband was offered the new position. The timing of this was perfect.  You see, he had been working on a big project that was coming to an end.  Once that was over, we were going to have to make some decisions on next steps and direction for Faithful Provisions. The project was completed on Friday and on the following Tuesday, he was offered the job.
Lesson Learned: God is never too early, He is never too late, He is always on time. God has absolute perfect timing.
A New Season
Although I still have lots of help, Faithful Provisions is now fully in my lap. It is not going anywhere, I promise (well, unless God directs us otherwise!) Many things have had to be put on the back burner.  Prioritization is key for me now. Lots of ideas and posts I want to share with you now, namely recipes, are being slid back until I have more time to get them together.  But, I promise I haven't forgotten. They are forthcoming!
As I enter this new season of life, I am adjusting to new schedules and workloads, so please be patient with me.   Again, God has been so amazingly good. Despite what I initially would have seen as impossible, He has provided the resources, time and opportunities to make things very possible.
Letting Go
The last few weeks have been a true "giving it up to God" time for me. There were times when my old self would have completely stressed out and locked-up. God in his sovereign grace has pointed me towards him every step of the way. This transition has been joyful and my life is so full, sometimes I feel like my heart will burst.
As I write this, I'm reflecting on all your thoughtful emails, comments and words of encouragement. Not only has God provided me with an amazing platform to share what He is doing in and through us, but He has done it with a group of readers that are quite unique in that you are positive, uplifting voices in a medium that can often be quite the opposite.
Be excited because the next few months will be bringing  fun and different resources for you! Thank you for reading.