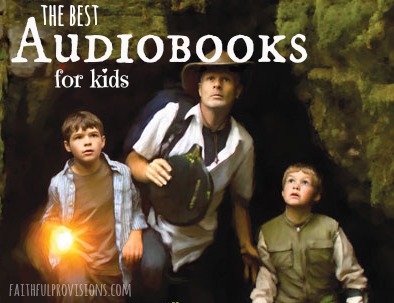 When I am looking for good audio books for kids, my biggest challenge is picking out good books that are chocked full of learning potential. Whether it be character training, history, science or just a fun wholesome adventure! I want stories that will expand their imagination and creativity while they are still able to learn.
The audios below are some of our most favorite audio books right now. I think I enjoy them just as much as the kids!  They are perfect to pop into the car for errands, or long family trips this summer.
:: Remember to check out my tips on How to Get Free Audio Books.  Several of the titles I've listed are available for Free (or cheap).