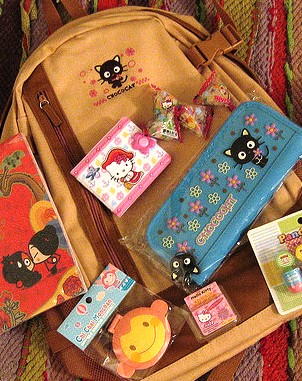 I just taped a news segment with our local ABC affiliate on making the most of your money and the great savings offered during Tax Free Weekend.  See all five of my tips below.
Shop with a Plan
Shop with a plan–don't just head out and see what you can find. Instead, have a strategy in place. Your greatest savings will be on big ticket items, such as laptop computers and other electronics, so these should be your priority.
Price Match
Price match using store circulars. You can anchor your shopping plan by price matching using the store circulars you find in the Sunday paper. Know where you are going to find the best price for your biggest purchase. For example, if you are going to Walmart for a television and a desktop computer, then go ahead and plan to do the rest of your shopping there as well. It's not worth the pennies you might save to get a better deal on crayons and paper by running all over town. (Your gas tank will eat up those savings rather quickly!)
Call Ahead
Call ahead to ask and you will find that some retailers, such as Mac Authority, will allow you to purchase the item in advance, then return on Tax Free Weekend with your receipt to get the tax back. Check to see what your store will do.
Stock Up
Stock up on school supplies so that you will have enough to last the entire school year. This is the one time of year when I do encourage you to overbuy–just a little—in order to insure that you have the school supplies you need to last you all year long. Remember, these back to school prices are only good in August. Your kids will use up their supplies quickly, and you need to account for the possibility of their losing things, too. If January comes around and you need to re-stock for the second semester, you will find these same items quite pricey compared to what you are seeing now. Also, anything you don't need can be easily donated. 🙂
Saving on Clothing Items
Save on clothing items when you purchase the heavily clearanced summer items. This is not the time to buy fall clothes. Those fall fashions will go on sale in October, and you will get a much better deal then. Head straight for the clearance racks and find transitional pieces that will offer your child more options for layering: pulling on light sweaters on cool mornings, and continuing to enjoy short sleeves and lighter fabrics during the warm days.
:: Want to save more money? Check out these 10 Tips for Shopping During Tax Free Weekend HERE.
Want to know if your state is participating in Tax Free Weekend? See my complete Tax Free Holiday Weekend Listing by State.