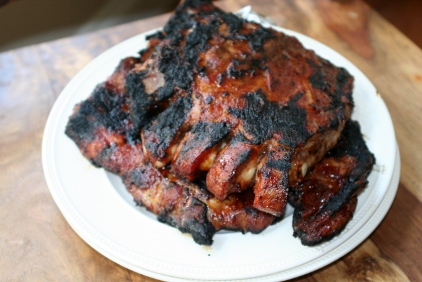 If you're looking for some great Fourth of July recipes, I've got you covered! I love this summer holiday and getting the opportunity to celebrate our families, our freedom, and our faith on the 4th. July recipes are some of my favorites anyway, because around here, we love to grill! Make sure your 4th of July menus allows you time to enjoy the fireworks and all the festivities that go along with this grand celebration.
Fourth of July Appetizers
Fourth of July appetizers don't have to be complicated. Try any of these:
Black Bean Nachos
Buffalo Chicken Dip
Creamy Cucumber Dip
Easy Salsa Fresca
Tomato and Basil Bruschetta
Fourth of July Foods
Fourth of July foods tend to be kid-friendly. You'll like these family favorites, with your choice of pork, beef, chicken, or fish as the main course.
Barbeque Pork Ribs
Gourmet Cheeseburger Sliders
Grilled Chicken and Vegetable Kabobs
Orange Juice Slow Cooker Pork
Fajitas in a Bowl
Marinated Pork Tenderloin
Thai Eggplant and Pasta Salad
Picnic Pasta
Mahi Mahi Ceviche Style with Mango Couscous
Fourth of July Recipe Ideas for Sides
Fourth of July recipe ideas for sides can run the gamut from salads to pastas to fresh veggies just looking for a great dip! Grilled veggies let your grill do double duty, keeping the heat out of the kitchen.
Grilled Chile Lime Corn
Green and White Bean Salad
Savannah Pasta Salad
Spicy Black Beans
Summer Squash Pasta
Tomato Lentil Salad
Watermelon Arugula Salad
Easy Baked Beans
Creamy Potato Salad
Fourth of July Desserts
Fourth of July Desserts typically come with ice cream and delicious fresh fruit.
Homemade Apple Pie
Vanilla Ice Cream with Blackberry Compote
Rosemary Chocolate Chip Shortbread
Fruit Cobbler Recipe
Find more recipes in the Faithful Provisions Recipe Box!
============================
Have a recipe you would like to share either on your blog or elsewhere? If so, post the link below so that all the Faithful Provisions readers can easily find it. Be sure to make it easy to navigate by linking directly to your recipe post. Links going to the homepage of your blog or any other part of your blog besides the direct link to a recipe will be deleted. Posts promoting affiliate and referral links will be deleted.
Tip: Post the recipe name you are linking to in the link title. For example, Beef Wellington. Also, be sure to pick the matching image, it makes it so much easier to visually find the recipe you are looking for!