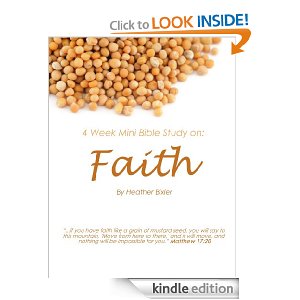 We are going to be doing a four-week Bible Study Book Club here on Faithful Provisions, and the topic? Faith! We'll be basing it on a book with the same name.
Amazon is offering a FREE download of the Book "Faith" today only! Grab this free download, and please join me and the Faithful Provisions community for four weeks of strengthening our faith–together. More details will be coming next week!
Sign up for the Faith and Family newsletter by clicking on the image below. You'll get all the details for when the 4-week program begins!