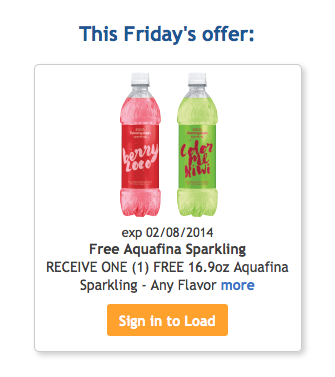 FREE Aquafina Sparkling
Download this e-coupon to your Kroger Plus card for a FREE Aquafina Sparkling, 16.9oz at Kroger! This coupon doesn't expire until February 8, 2014, but it's only available for download Today, January 24, 2014!
Hurry – this coupon is available to download Today Only!
:: Don't forget to check out this week's deals at Kroger before you head out.