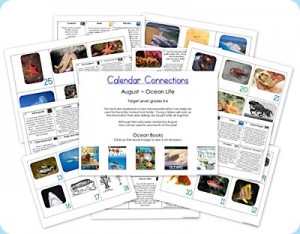 If you are still looking for homeschool curriculum or educational tools to use for your kids, 1+1+1=1 is offering this FREE download of their Ocean Life Calendar Connection Cards.  These Connection Cards teach your kids facts related to all things in the Ocean theme.  The facts are written on a 3rd – 6th grade level, but you can water them down for your younger ones.  You could also make this a fun "game time" for the whole family!  I love this idea for a teaching tool, because it does break up the sometimes monotonous book and paperwork.  1+1+1=1 also offers a variety of other curriculum and teaching tools.
Thanks, Money Saving Mom!
Find more FREE Educational Resources on Faithful Provisions.