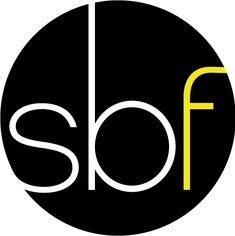 It's 2014, so Happy New Year! I'm sure many of you have New Years Resolutions and goals dealing with wanting to get into shape and be healthy, right? I know how hard it is to loose weight (and maintain it), but I also know that diligence and accountability helps so much.
Last month I finally tried Suzanne Bowen Fitness live streaming workouts.  Why in the world did I wait so long?  These Barre classes take place right in the comfort of your own home, so no need to drive to the gym – and they work!  The creator, Suzanne Bowen is a wonderful woman that takes getting healthy and simplifies it for you with workouts and dietary guidelines.
WHY I LIKE SUZANNE BOWEN FITNESS:
If you are like me, you've probably tried a lot of different fitness options but none seem to work long term.  I like to go to the gym and I like to head out for a quick run or walk, but I find that time is usually the biggest factor. Being a homeschooling and WAHM (work at home mom) of two, it can be very difficult to even get 30 minutes to myself outside of the house, many times impossible.  I needed something I could do ANY TIME and ANY PLACE that I not only enjoyed, but also worked!   Thankfully, I found that … FINALLY!
Need a few more reasons to try SBFitness? Here are my top ones:
Anytime, anywhere. Since Suzanne Bowen Fitness workouts are online and streaming, I can do them anywhere I have internet access with my phone or iPad. I typically set it up in our Bonus Room since it is a little quieter, but a few days this week my bedroom did the trick!
No exercise equipment.  All you need is a a floor and a wall to hold.  If you're workout room has hardwood floors, a yoga mat might be nice, but not required.  As I'm getting stronger now, I have found myself wanting a few sets of  2-3 lb hand weights.
Inexpensive. Unlike our gym membership (which I never use) that is almost $90 per month, a Suzanne Bowen Fitness membership is only $9.99 per month!
*But if you are a Faithful Provisions reader, keep reading because I have a FREE month code for you below!
Challenging, but low-impact. I have struggled with finding a workout that is challenging enough, but isn't high impact like running, and even walking. I have a lot of issues with my back and needed something a little more than yoga, but that could break a good sweat. I have found these to do just that. Every one of her videos are able to be modified to work for your level, from core, lower body and upper body.
Lots of options. Unlike some online streaming workouts, you have LOTS of options depending on your level or target area, over 100 different online streaming videos. I have personally loved her "Sleek in 6" program. It is 30 minutes a day, six days a week for six weeks. Once I work up, I will start trying her one hour classes. But let me warn you, even at just 30 minutes…you will be sore!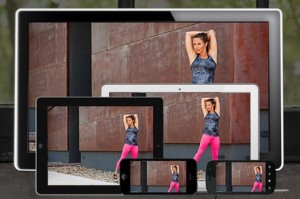 So, have I peaked your interest yet? After all this talking, I am off to go do my workout….
"A membership to SBFitness includes unlimited access to Suzanne's new, live workout classes posted each week. Members also gain access to a growing library of targeted area workouts including: arms, core, abs, butt, legs and more! Enjoy peace of mind knowing workouts are available for you to use anywhere by simply using a mobile device with internet connection."
Suzanne Bowen Fitness is offering my readers, that means you, their FIRST MONTH FREE when you use code: FAITHFULPROVISIONS at checkout. How cool is that?!  Now you can try it out, at no cost to you the first month! I hope you will join me on this adventure.
:: Head over to Suzanne Bowen Fitness HERE to get your first month FREE!!