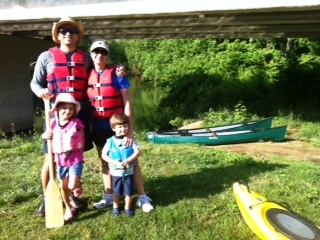 Looking for something fun to do with your family this weekend? Here's this week's listing of FREE, fun activities for you and your family, or you and your friends.
Enjoy a Fun Free Family Activity this weekend. Check them all out below:
AC Moore –
Saturday 3/31 from 1-3pm, Buy & Decorate: Easter foam shapes.
Barnes & Noble – Check your local store for events.
Bass Pro Shops – Check your local store's Facebook page for events, classes, workshops, sales and outdoor tips for your area.
FREE Boat Show: family activities, savings and seminars. For dates, times and pro schedules select your local store here.
Bass Pro Shops Easter Events kick off 3/31…
Saturday 3/31 from 11am-3pm, Sunday 4/1 from 1-4pm, Monday-Friday from 6-8pm, FREE 4×6 photo with the Easter bunny.
Saturday 3/31 & Sunday 4/1 from Noon-3pm, Free Kids Craft: make a magnetic egg photo frame.
Saturday 3/31 & Sunday 4/1 at 1pm, Easter Egg Hunt. Registration begins at 12:30. Find 5 eggs and return to registration for candy. Ages 2-10.
Disney Store – Join Disney Store throughout the month of March to celebrate Disney Store's 25th Anniversary!
Plan Ahead: Saturday 4/7 at 10:30am, 11:30am, and 12:30pm, Special Viewing of Tangled Ever After!
Jo-Ann Fabric & Craft Stores –
March is Craft Month. See how Jo-Ann stores are celebrating here.
Saturday 3/31 from 11am-Noon, Free Demo: Martha Stewart Crafts Scoring Board! Find out if your store offers classes here: http://hosted.where2getit.com/joann/
Saturday 3/31 from 11am-3pm, Kids create a buggy scene with critter-shaped (ie, bee, butterfly) stick puppets to bring your scene to life. (Free Event)
Tuesday 4/3 at 5pm, Free Lego Monthly Mini Model Build: Duck! Quantities are limited to approximately 250 per store.
Michaels –
Saturday 3/31 from 1-3pm, Terra Cotta Spring Butterfly Clay Pot Make-It Take-It with purchase of clay pot.
Sunday 4/1 from 1-3pm, Easter Pail: Make-It Take-It with purchase of pail.
Saturday 3/31 at from 9-11am, Summer Open House.
Pottery Barn Kids – Tuesday's from 11-11:30am, Story Time.
Tuesday 4/3 at 11am, Peter Rabbit Story Time.
Target – select a city to find free or reduced-price admission to arts and cultural events in your area, sponsored by Target.
The Home Depot – See Adult Weekly workshops here. (Landscape Design, Lawn Maintenance, Install Vinyl Flooring)
Walmart Event Finder – enter your zip code to see what is going on in your area.
*It's always a good idea to call your local store to confirm participation.
Thanks, Keeping Cents!
::Find more Summer Activity Deals on Faithful Provisions.