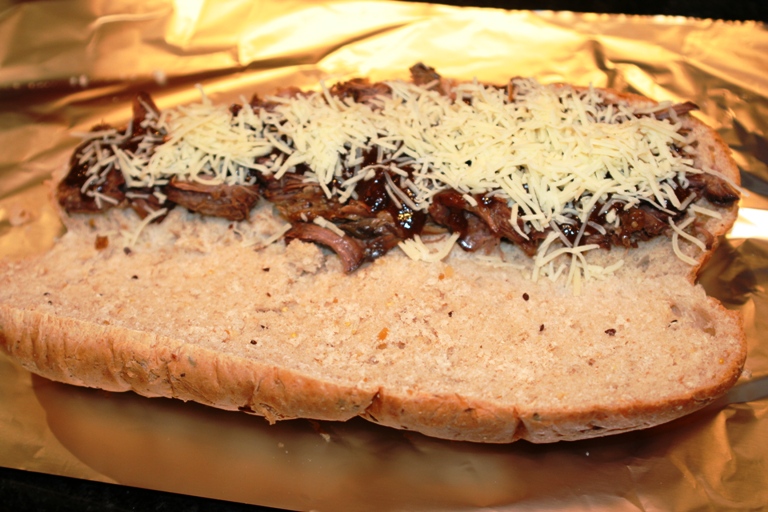 This is a great way to use up leftover Pot Roast or beef brisket.  I usually snag multigrain loafs at Kroger and freeze them, and get my cheese on sale.  So, this makes for a very inexpensive meal!
French Dip Sandwiches
1 multigrain loaf
1 lb shredded beef
shredded monterey jack or cheddar cheese
A-1 Sauce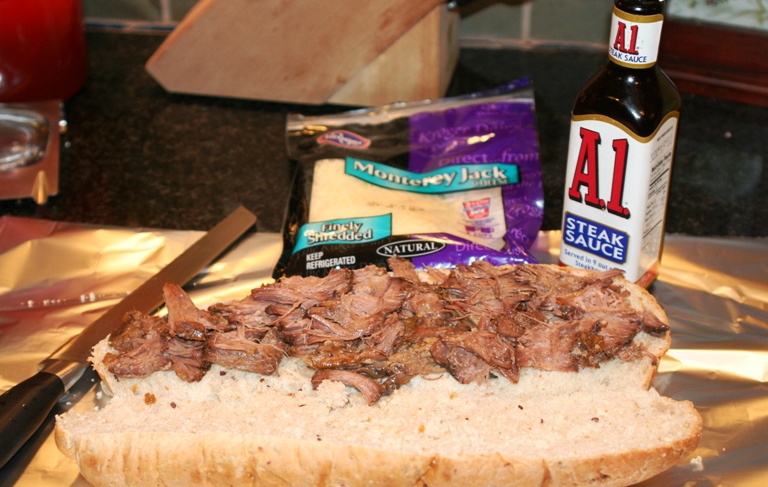 Lay loaf on aluminum foil.  Then split loaf in half and lay beef inside, and top with sauce and cheese. Wrap up and bake in a 350 degree oven for about 15-20 minutes or until warm.
It is that easy!

Print Recipe: Click on the green "print friendly" icon at the bottom of this post, and check "remove images" for a printable version.
Recipe developed by Kelly Hancock ©2010 Faithful Provisions. For personal use only. May not be reproduced, reprinted or distributed for capital gain without prior permission from Kelly Hancock.