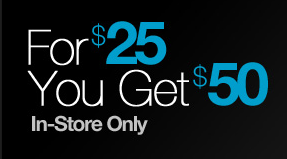 If you use text on your mobile phone, you can get this deal from The Gap.  Head here and enter your mobile phone number to receive a text message with a code for $25 off an in-store purchase of $50 or more. Code is good from March 10-16, 2011.
To get the discount in-store, just show the code on your mobile phone.
Find more Retail Coupons on Faithful Provisions.