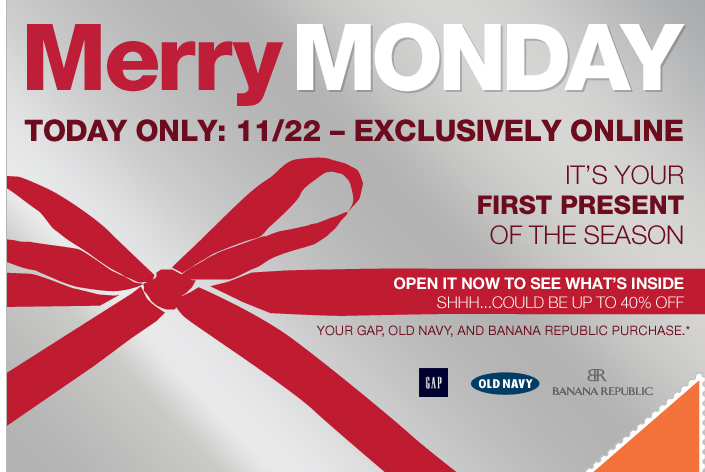 UPDATE:  Use code MONDAY40A to get 40% off at checkout.  Thanks to Lesley on my Facebook page for that!
Today only you can get up to 40% off your purchases at Gap, Old Navy and Banana Republic .  You can also get free shipping for items over $50.00, but it looks like this will count toward your total before discount. Your discount varies from 25%  to 40% off.  This offer is good TODAY only, 11/22.
To get the discount and cash-back:
Once you land on the website, it will tell you what your discount is.
Thanks, For the Mommas!