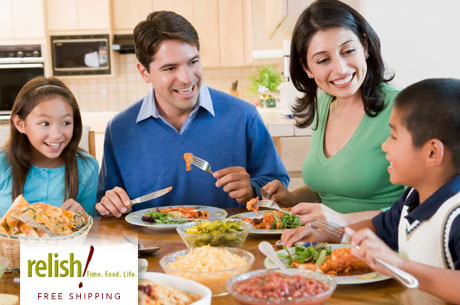 UPDATE: You can save $3 off your total when you use the coupon code CHEERS at checkout.  That makes this only $13!!
If one of your 2012 goals is to get more organized, one of the BEST ways I have found is to have a weekly meal plan.  I can't tell you how great it is to not walk aimlessly thru the store wondering what to buy or doing the "5 o'clock stare" at the fridge wondering what to make for dinner!
If the thought of meal planning seems overwhelming to you, you'll want to check this out. Today on Eversave you can get 6 months of meal planning service for only $16.  That's less than $.10 a day!
Want to learn more about getting organized & saving money in 2012? Check My 2012 Goals and Budgeting Worksheet.