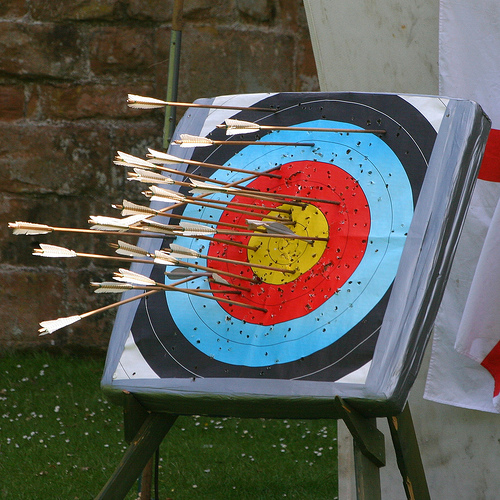 One of the philosophies that I try to weave through this blog and my life is the concept of planning. I truly believe planning and preparation are the key to reducing stress and creating a happy environment. The place I get my inspiration and direction in my planning are from the Lord. I used to make plans and then ask God to bless them.Through time I have learned that this was arrogant on my part, because I wasn't seeking God's will and direction for my life.  I was laying out my plan, and asking God to make it work. God asks us to seek His plan for us, and he will bless it. He is the Creator of the universe, He has a much better plan than anything I will ever come up with! This year has been evidence of that for my husband and I. He even tells us that specifically in His Word.
For I know the plans I have for you," declares the LORD, "plans to prosper you and not to harm you, plans to give you hope and a future. ~ Jeremiah 29:11
I want to encourage you to start this year off and memorize this verse. So, that each time you wonder what tomorrow brings, you can take comfort in knowing that the Almighty has already mapped out a plan for you.  All you have to do is seek his will to live it out!
==========================
Recap of 2009
Last year, I aimed low.  The good news was that I hit all of my goals!  The bad news was, imagine what I could have done if I had aimed higher? What could we have accomplished if I had trusted the Lord and not been fearful of what I was able to do?  But instead trust that "I can do all things through Christ who strengthens me" (Philippians 4:13). We had a great year, don't get me wrong, but this year we are going to incorporate some loftier goals.  Because, in fact, don't we have an "awesome God", who can give us more than we ever imagined?
My personal goals from 2009 gave me a lot of encouragement in moving forward this year. I consistently meal planned each week, thanks to my Menu Plan Monday posts. I was consistent in getting to the gym 3 times per week, while greatly reducing my TV time, and spending most mornings getting Ainsley and I started off with God's Word.  My goal for workshops was to teach a minimum of 10 in 2009. In fact, I taught over 40 and already have 10 scheduled for the first quarter of 2010!
Some of the features that you enjoyed in 2009 were:
Plans for 2010
This year Bradford and I have decided to aim higher and see what God will do in our lives and through this ministry.  It is very hard at times to bend to God's will, especially when we think we have a great plan. But, we have learned through that when we submit to God's will, He does great things!
Are you worried you won't make your goals?  Or what goals should you make? If you allow God to establish and layout your plans you will succeed!
"Roll your works upon the Lord–commit and trust them wholly to Him; He will cause your thoughts to become agreeable to His will, and so shall your plans be established and succeed." (Proverbs 16:3, Amplified Bible)
So, after much prayer and planning together, below are a list of ideas we would like to implement, God-willing.
New for Faithful Provisions in 2010:
Prioritize – I have a hard time pulling myself away from the computer sometimes.  So this year, I am going to pledge to put my family first. They are so important to me and I want to prove it to them by spending more quality time with them regularly.
Easier Website Navigation – We are working with our web designer to improve the way you use Faithful Provisions. I want to make it easier to find what you are looking for and to add new features that will make your experience with Faithful Provisions more fruitful.
Recipe Index – I get lots of requests for recipes, and I pledge this year to not only put up more recipes for you, but to find a way to organize them so you can easily find what you need.
Provisions Prep Day – As a spin off from posts like Eat From the Pantry Challenge, Once A Month Cooking and Freezer Baking Days, I will be planning a monthly cooking/prep/freezer baking day for you to follow along with. This will begin monthly beginning in January.
Improved Local Content and Community – In an effort to serve you with more local content for your area, I am pursuing a few avenues that might just do that.
Personal Goals:
Balance Computer & Family Time – Set specific "computer-free" times, and NOT feel guilty :). Plans for 8am -noon and 5-8pm.
Buy Car – Save up 100% to purchase additional car by March 31, 2010.
Healthier Food Choices – Specifically I want to reduce the amount of artificial colorings and flavorings are in our food, especially snacks.  I am going to work on making more homemade snacks like muffins, to keep my family healthier.
Homeschooling – 2010 Plan to homeschool Ainsley for Fall '10
Date Night/Month – I want to be deliberate in planning at least one date night a month with my husband.  Working from home makes it very easy to overlook these special dates!
So, how about you?  What do you have planned for 2010? What plans has God laid on your heart this year? I would love to hear from you, so if you blogged about your goals, be sure to link up below.  If not, leave your thoughts in the comments below. Share with us what you are planning, or anything you have to say about your planning and goals.