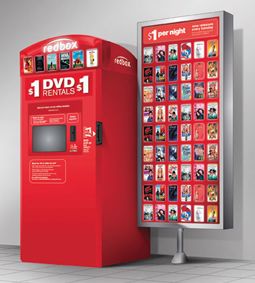 Ooh… this is a good one! This weekend you can a Groupon for 3 DVD rentals from Redbox for only $1!  These are normally $1 each rental, so it's like a B1G2 FREE!
*Fine Print: Expires Mar 10, 2011. Limit 1/person. Valid only at physical Kiosk US locations. Valid for 1st night rental only. Not valid for video game or Blu-ray. Code usage is subject to standard Redbox terms & conditions. Card will be charged if rental is not returned by 9pm next day.
About Groupon
Groupon is a "Flash Deal" type of site, where there is a new deal each day. Daily deals range from 50-90% off.