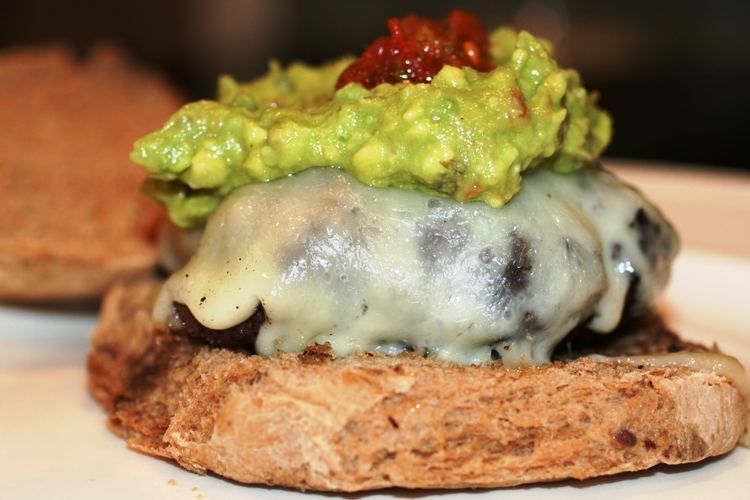 I love any reason to eat guacamole, and this one is really easy too! You can add so many toppings to this, so pile it on! Here are a few ideas.
lettuce
salsa
tomatoes
hot sauce
Guacamole Burgers
Ingredients
grilled hamburger
whole wheat buns
white cheese (I prefer monterey jack or havarti)
Instructions
Grill hamburgers, and melt cheese on them.
Top with 2 tablespoons homemade guacamole and any additional favorite toppings.
You might also like:
Recipe developed by Kelly Hancock ©2010 Faithful Provisions. For personal use only. May not be reproduced, reprinted or distributed for capital gain without prior permission from Kelly Hancock.