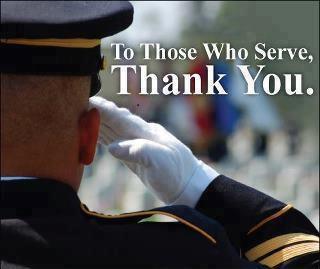 I just want to take a moment to say "THANK YOU" to all those service men and women in our military who have defended this country courageously and valiantly. Without you, I might not have the freedom to worship my Lord and Savior Jesus Christ openly and publicly as I am able to do here daily on Faithful Provisions. In many countries I could be imprisoned for being so open and promoting the Gospel.
"Thank You" from the bottom of my heart!
As we honor the lives and memories of those who made the ultimate sacrifice in service to our nation, I want to invite you to join us on the Faithful Provisions Facebook page to honor them by leaving their names and telling us a little something about them.