I get the question a lot on how to save money and still purchase organic produce.  Although I want to purchase all organic, our budget just doesn't allow it right now.  So, one of the ways I incorporate organic produce but  still stick to our budget is to keep an eye out for managers markdowns.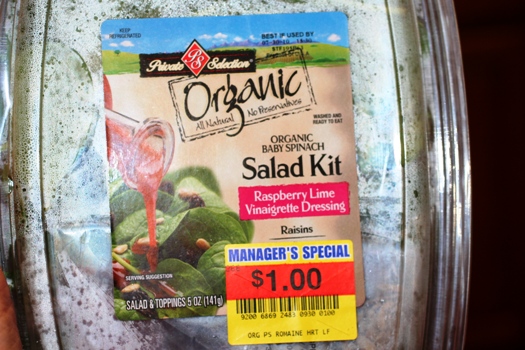 Yesterday I was at Kroger and I grabbed 3 packages of an Organic Spinach Salad Kit. I gave the raisins to my son, and we made one meal off  of one package.  The second one will be used for smoothies and the last one will make Sauteed Garlic Spinach.
How about you, what types of produce to you look for on markdown and what do you do with yours?