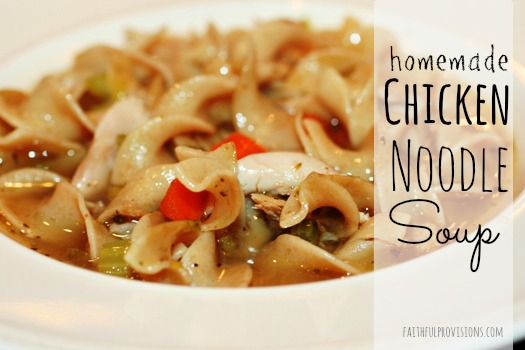 Chicken Noodle Soup is the ultimate comfort food. Especially when it is made with Homemade Chicken Stock. Just look at it. The perfect food.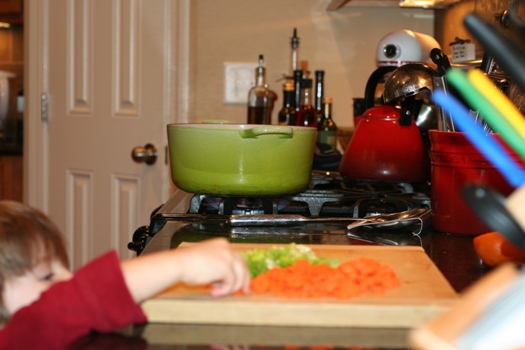 While I was preparing it little hands kept stealing my carrots. So, there weren't as many carrots in the soup as I wanted, but it's okay. He is finally eating a vegetable all on his own! Yippie.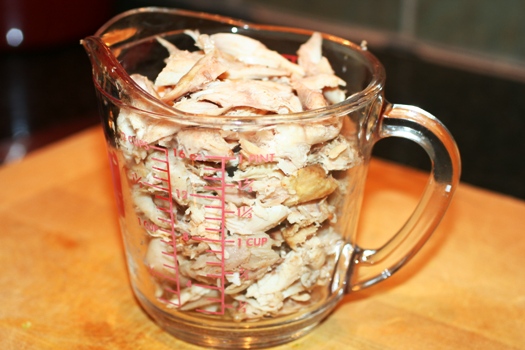 Yesterday I made two Roasted Sticky Chickens, so I saved the carcass and this afternoon I made some Homemade Chicken Stock. I pulled all the meat off the bones and put it into a plastic container to use all week for meals like Chicken Spaghetti, Chicken Tortilla Soup or even Cream Cheese Chicken Enchiladas with Salsa Verde.
Below is my favorite way to use this wonderful chicken and stock.
Homemade Chicken Noodle Soup
8-12 cups of chicken stock (depending on how soupy you like it)
3 carrots, diced
2-3 celery stalks, diced (include hearts and leaves)
1/2 bag wide egg noodles
2 cups shredded chicken
salt and pepper to taste
Pour chicken stock into a large and bring to a boil. Add carrots, celery and noodles and cook until they are tender, about 7-8 minutes. Add chicken and heat through.
Print Recipe: Click on the green "print friendly" icon at the bottom of this post, and check "remove images" for a printable version.
Recipe developed by Kelly Hancock ©2010 Faithful Provisions. For personal use only. May not be reproduced, reprinted or distributed for capital gain without prior permission from Kelly Hancock.