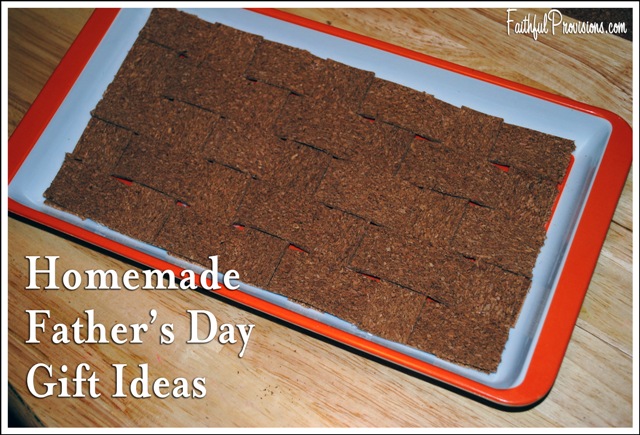 If you're looking for some great homemade Father's Day gift ideas, you'll love this catch-all tray for Father's Day. See the how-to for this homemade craft below from Faithful Provisions' contributor Taylor Kinkade.
I am going to show you how to make an easy "catch-all" tray for a gift that's heartfelt and hand-made. Ideas for Father's Day gifts can develop from just seeing something you like and deciding to give it a try. I made this tray for my amazing stepfather's present. I decided to try out a craft I saw (I believe it was actually a Pottery Barn knock-off) and give it to him as a gift.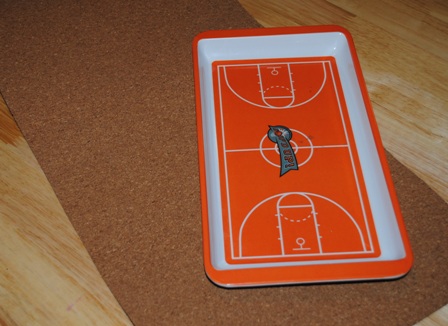 I started with a tray from Goodwill. (It probably cost less than a dollar.) Then I got a sheet of cork board. (It probably cost just a few cents more than a dollar.) Yes, the tray is ugly, and a little juvenile, but he will never know. We are about to cover it all up!
I began by cutting the cork into strips, each about half an inch wide.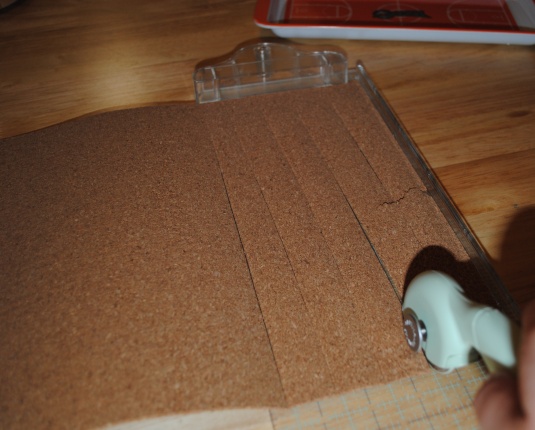 Then I began the task of weaving the strips together like a basket. (Not as easy as I anticipated, but I promise you can get through it.)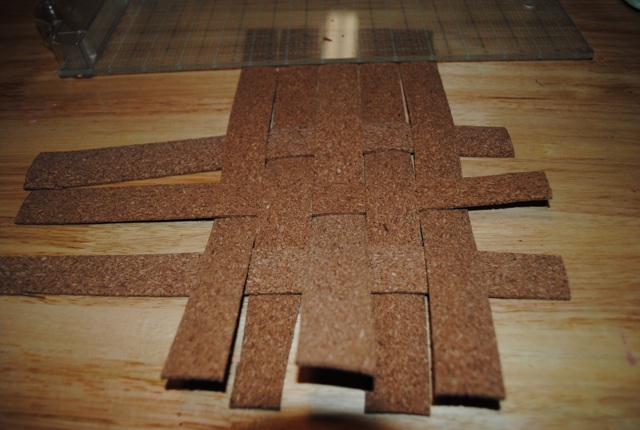 When I was finished with that process, I cut the cork to fit the size of the tray and glued it to the inside of the tray using a spray adhesive.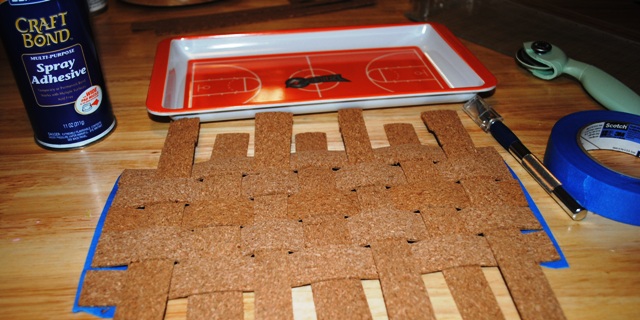 And voila! You have a Father's Day present made from the heart! Of all the homemade Father's Day gift ideas available, you'll find this has an added plus: It's also safe enough to let your kids help with.
I hope your husbands, dads, and grandfathers love it as much as my stepdad has!
Article and photos by Taylor Kinkade
Find more ideas for unique Father's Day gifts HERE. Looking for budget-friendly gifts? Take a look at my Top Ten list of cheap Father's Day presents.

Ideas to make for Father's Day this year are on Faithful Provisions. Will you make or buy your gift?