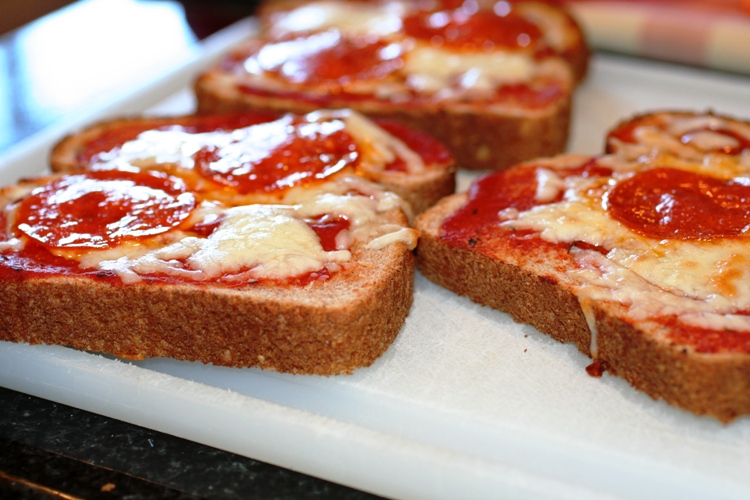 I love to make a big batch of this and keep it on hand in the fridge, either to make a homemade crust pizza or just to do my bread pizzas pictured above! ( I just used store-bought wheat bread for these.) You can even add in pureed vegetables to add a health punch.  Some of my favorites are pureed carrots or butternut squash.
I like a tangier sauce which is what the tomato paste adds. You can do half and half (sauce and paste) if you are using the pureed veggies.
Homemade Pizza Sauce
Ingredients
16 ounces tomato sauce
4 ounces tomato paste
½ teaspoon dried basil
½ teaspoon dried oregano
½ teaspoon garlic powder
1 teaspoon onion powder
Instructions
Mix all ingredients in a bowl.
Refrigerate in an airtight container for up to one week.
You might also like:
Recipe developed by Kelly Hancock ©2010 Faithful Provisions. For personal use only. May not be reproduced, reprinted or distributed for capital gain without prior permission from Kelly Hancock.