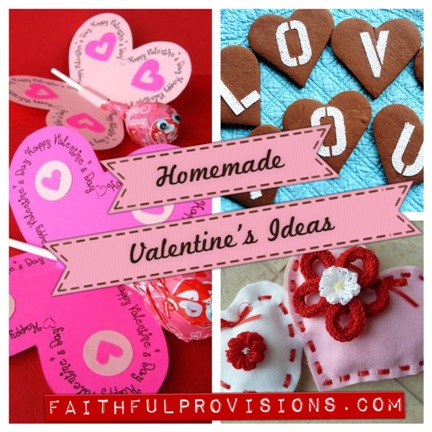 Homemade Valentine ideas are everywhere! If you're looking for some fun ideas for easy homemade valentines, then you're sure to find something below that is perfect for you. I've been looking around on some of my favorite blog sites (and of course, Pinterest!) and I've found some really cute ideas for handmade valentines that I know you'll like.
Homemade Valentine Card Ideas
Okay, I know what you're thinking. None of these homemade Valentine card ideas are as easy as running out and picking up a cheap box of Valentines at the store. Well, that is pretty easy, but I think if you look at some of these ideas, you'll find that they are super simple. Plus, they will definitely stand out from the rest.
These Butterfly Lollipops are created using Tootsie Pops and cardstock or posterboard. The butterfly shape is easy to do, and then you can add on stickers and your own "Happy Valentine's Day" message around the edges. Get all the details from My Blessed Life HERE.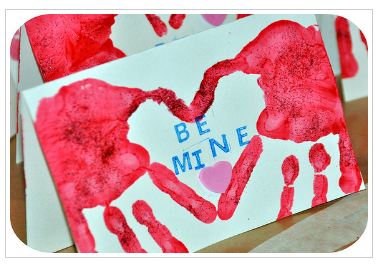 These are precious. I love these Valentine heart cards made with the kids' handprints. These are a grandparent's dream to receive. It's going to be messy, but get your game face on and go for it! Those little hands get bigger every day. Simple, easy-to-follow instructions are HERE.
Homemade Valentine Gift Ideas
These homemade Valentine gift ideas are really thoughtful. I am not much of a crafter, but my kids love it any time we sit down and make something together. So if you think about the investment of time you're making as also an investment into your children's memory banks, it won't take much more convincing to give one of these easy Valentine crafts a try.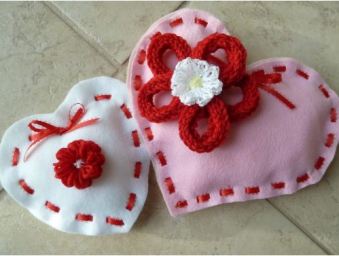 I really like this craft of making Sweetheart Sachets, but keep in mind that if you really let your little ones do it, they will not look this perfect! And that's a good thing. It's important to remember when you are doing crafts with your kids that it needs to look like they did it. (Don't let your perfectionism get out of hand.) Let them have the joy of accomplishment and praise their every effort. Find the instructions for these sachets HERE.
Great ideas for your child's Valentine's Day boxes are HERE.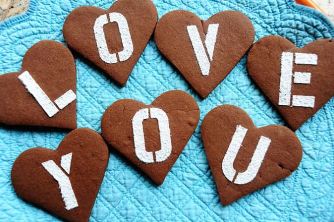 I love everything the Pioneer Woman does, and these cookies are no exception. Another homemade Valentine idea, they are just sweet little chocolate cookies, and then you take a stencil to put the letters on with sifted powdered sugar. Can you imagine the possibilities here? This looks like so much fun. And delicious alphabet practice for this little ones too! All the details for making these are HERE.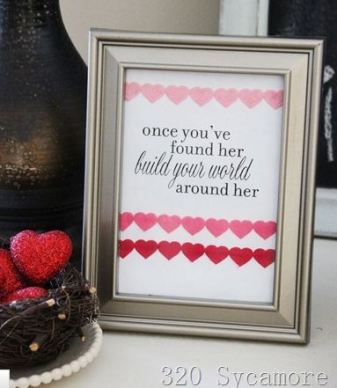 These framed Valentine messages are so well-done (and yet so easy!) that I think they would make great gift ideas for all those upcoming spring and summer weddings. Find all the instructions for making this framed print at 320 Sycamore HERE. Plus, she also has the downloads to print off a couple of different messages.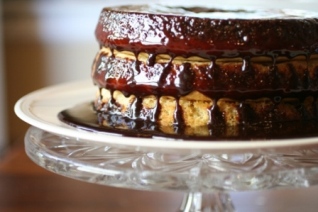 At my house, nothing says love like this idea for a homemade valentine: my Grandmother Kelly's recipe for Buttermilk Cake with Chocolate Sauce. Find the recipe HERE.
:: Find more ideas for Valentine's Day on Faithful Provisions!
Do you have some easy ideas for homemade Valentines? Share them in the comments below!