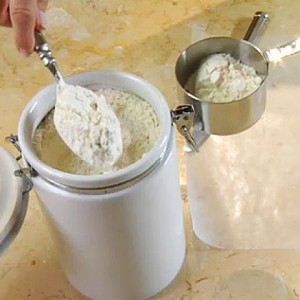 Do you know how to measure flour?
While I'm the first one to admit that cooking is not an exact science, there are definitely some "measures" you can take (LOL) to guarantee success when it comes to your favorite baking recipes. One of those is to be sure that you are measuring your ingredients correctly.
Don't "scoop" your flour from the canister. (I love the canisters in the photo above! You can get them HERE.) When you scoop it, you end up packing it into the measuring cup, simply because of the motion you are using. This can throw off your measurement, causing you to use more than you actually needed, often making your recipe taste dry and thicker than you intended.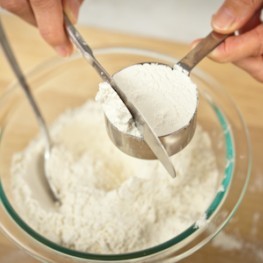 Do spoon it in. Instead, spoon the flour into your measuring cup. Overfill your cup, then level it off with a knife. This will give you an accurate measurement.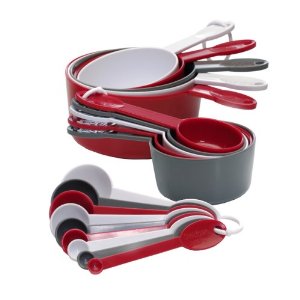 **TIP: Be sure you are using a measuring cup that is intended for measuring dry ingredients. These are perfect–you can get them on Amazon HERE.
More Great Baking Tips:
Try these Baking Recipes: