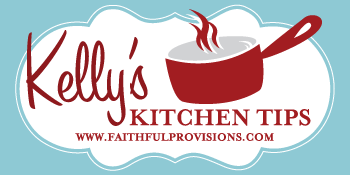 I always get people asking me how to prepare certain foods in the kitchen.  So, while I am in the kitchen I will try to start documenting little tips like this one.  I hope this helps you out.
A few tips when using Avocados:
Buy avocados when they are firm and dark in color.  If they are mushy and pretty soft, they are probably already very brown inside.  Brown ones are okay for guacamole though!
The seed prevents it from turning brown or oxidizing.  So, if you are making guacamole, leave the seed in the dip to keep it from turning brown.
If you only use one half of the avocado, leave the seed in the half you aren't eating and put it into the fridge with saran wrap close to the flesh.  The air is what makes it turn brown.
How To Prepare an Avocado
Slice the avocado in half longwise with a sharp knife. Once you cut it, now turn the two sides in opposite directions to separate the two halves.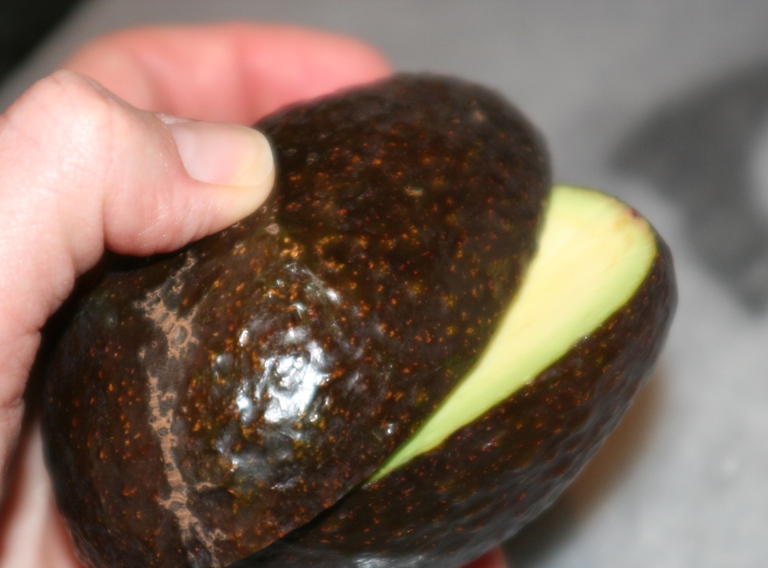 Take the knife and drive it into the seed, so the knife is stuck in the middle of it.  Kind of like a machete in a coconut!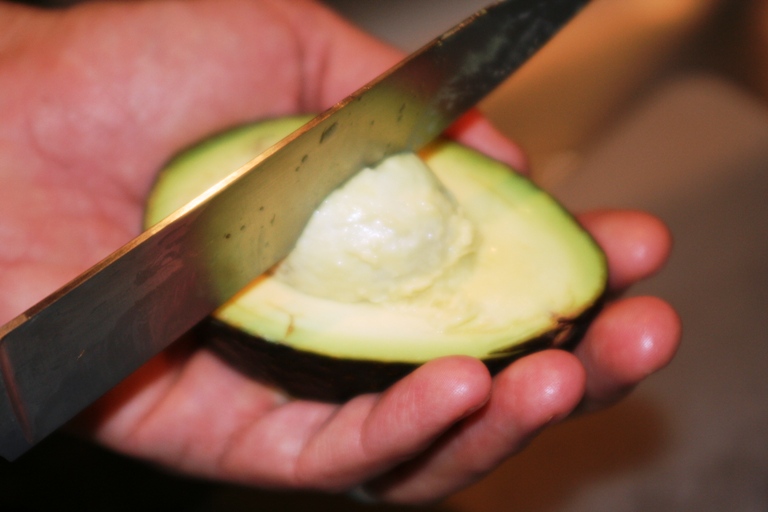 Once it is firmly into the seed, twist the knife until the seed comes out with the knife.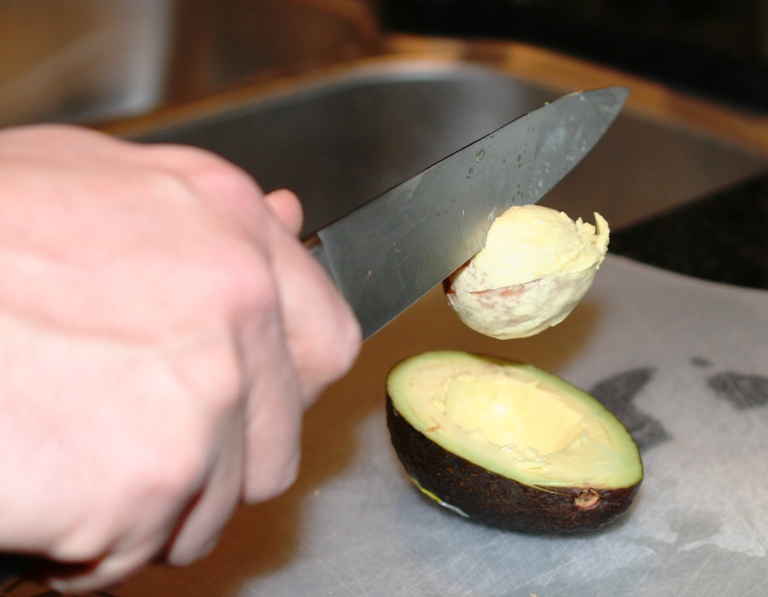 Take a knife and cut into big chunks by cutting it like a checker board. Then insert a spoon between the inside fleshy green part and the skin.  It should fall right out!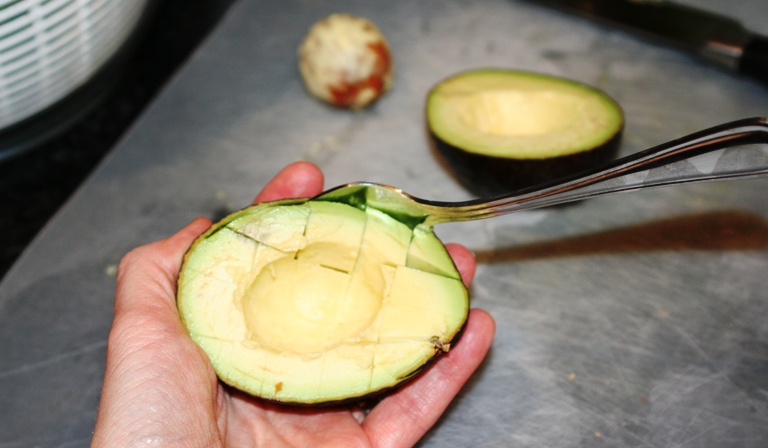 I hope this was helpful.  What tips can you share around preparing avocados?