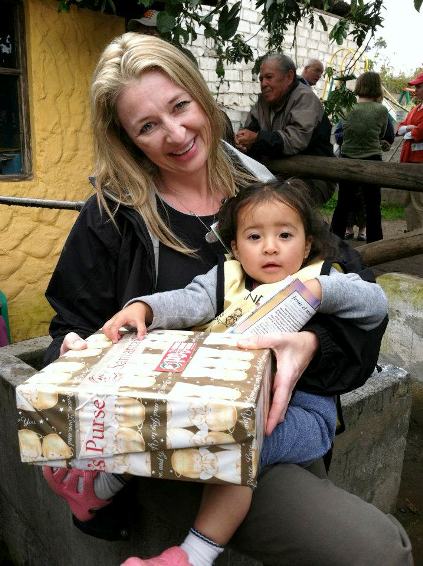 Have you ever wondered how to track your Operation Christmas Child shoebox? In the picture above, I'm with Melena in Ecuador, and she's holding her special package from people who don't know her, but who love her and want to share Christ's love with her. Wouldn't it be wonderful to know where the box that you have filled finally ends up?
:: The dates for this year's National Collection Week are HERE.
Operation Christmas Child has a way for you to do that!
Pay your $7 shoebox donation online on their site. When you make your $7 shoebox donation on their site, you will be able to learn about the country where your gift is going. Just use your credit/debit card to pay.
You'll be emailed a special shoebox label to print off and place on your box. (This label would be placed on your box in addition to the boy/girl age labels HERE.)
The barcode on that label is connected to your email address. That's what enables the folks at Samaritan's Purse to track your box. You'll get special emails as the box travels, telling you the destination of your gift. If you pack more than one box, just print out enough labels for all of them. If they go different places, you will get emails for each of them. Learn more about tracking your box HERE.
:: Find a drop off location where you can take your Christmas Shoebox.