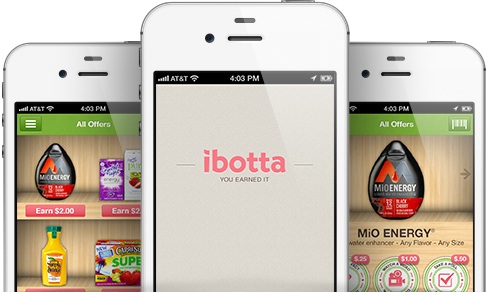 Have you heard of ibotta yet?  Ibotta is an app you download to your iPhone or iPad to earn CASH rewards for shopping! If you're an iPhone user, you'll want to take advantage of the additional savings you can get through the ibotta app for iPhone or iPad. This can be used in addition to coupons and sales!
It is super easy to earn money. Here's how to add up some serious savings:
Register your account. You can register for Ibotta here.
Download the app.  The app is available to download on your iPhone or iPad (sorry, not available on Android at this time).
Before shopping, choose your offers. You can watch a video, take a poll or "earn" the coupon. The more offers your choose, the more cash you'll earn.
Go Shopping. Buy your chosen products at stores nationwide. They're adding new stores all the time (including Publix!)
Take a photo of your receipt. Scan the barcode on the product & upload your picture. They'll verify your purchases & credit your account within 24 hours.
Get cash back!. Real money will be loaded onto a PayPal account or donated to any school in America.
Every time you redeem an offer, they'll send a new one. Tell them your likes and dislikes & they'll send you personalized offers. Take advantage of the $5 SIGN-UP offer and snag an extra $5 when you are approved for your first purchase!
What are you waiting for?  Download Ibotta and start earning cash today!