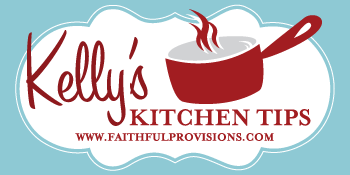 I was able to get over 40 lbs of organic tomatoes from Delvin Farms, my local CSA (Community Supported Agriculture) for $50.  That is $1.25/lb and a GREAT price for organic tomatoes! I am not a canner, so I had to find a better way to put these up.  Salsa was a no brainer, but the rest of the tomatoes…what would I do?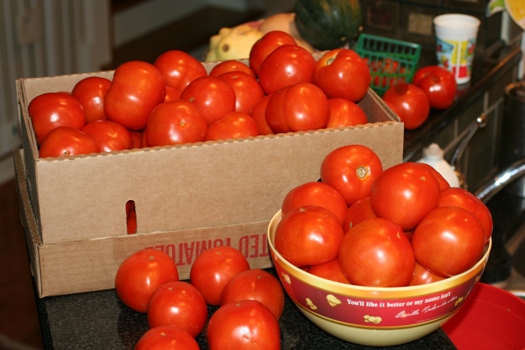 Since I don't can, I decided to just freeze them whole and the rest I diced and froze so I can make salsa later. I took my Tomatillio Salsa Recipe and made it without the tomatillios and it was still FABULOUS!
Okay, so here is my process to peel and freeze 40 lbs of canning tomatoes.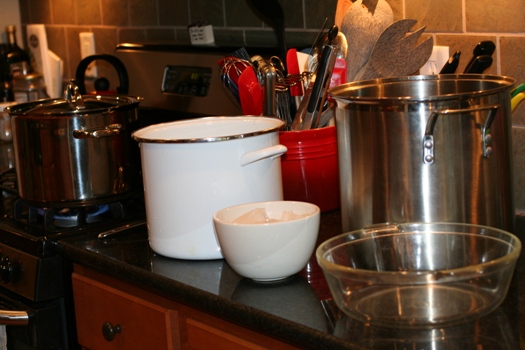 1.  Assemble 4-6 large containers and pots to make stations for:  boiling, a cold bath, transition bowl, slop bucket for peels and then a final bowl for tomatoes ready to store.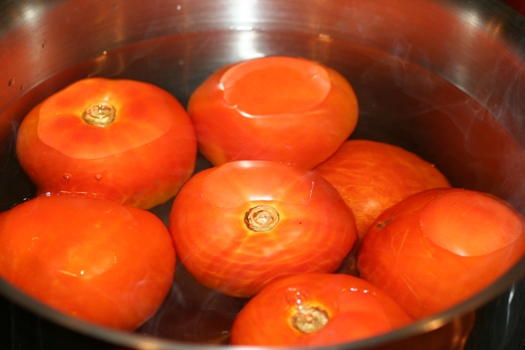 2.   Heat a large pot 2/3 full of boiling water.  Gently drop 6-8 tomatoes into boiling water.  Let them boil for 1-4 minutes, depending on the thickness of the skin.  My tomatoes had very thick skin, so I kept them in around 4 minutes, but my garden tomatoes only need a minute since they have a VERY thin skin.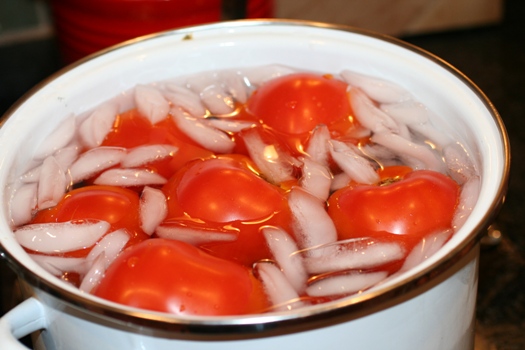 3.  Remove and place into an ice bath.  To make an ice bath, fill a large pot half full of water and add 3-4 cups of ice.  This stops the cooking process.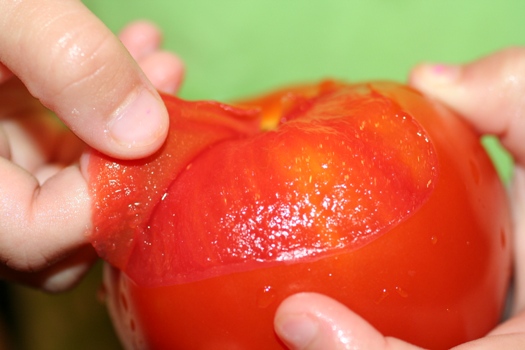 4.  Once the cool down, remove and peel the skins off.  By this point many will already have  a crack, a natural point to peel.  If not, just take a sharp knife and cut into the skin to start the peel.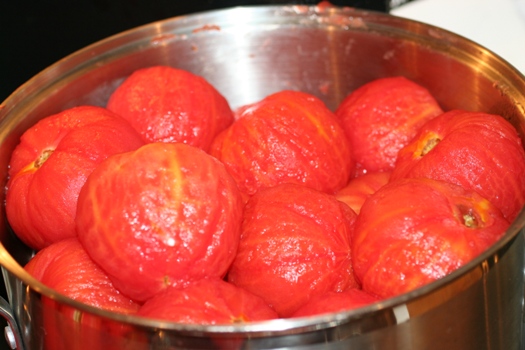 5.  Place all tomatoes into a large pot until all are done. Then, half each tomato and remove stem core.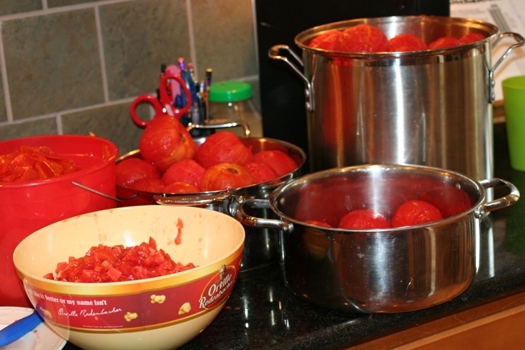 This is what 40 lbs of peeled tomatoes looks like, plus a large recipe of salsa!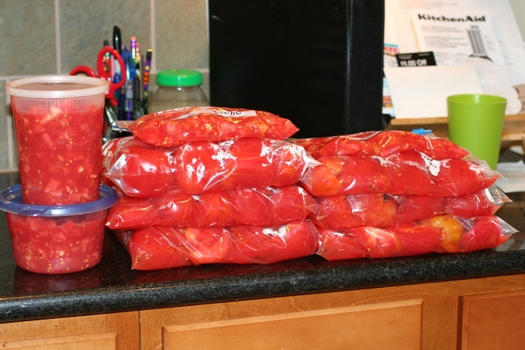 6.  Carefully place whole tomatoes into gallon freezer bags and remove all air.  Be sure not to fill them too full, so they won't bust open while freezing.
I got 6 gallon bags, 1 doubled batch of salsa, and large containers of diced tomatoes.
Any tips to put away bulk tomatoes? I'd love to hear your ideas or tips.