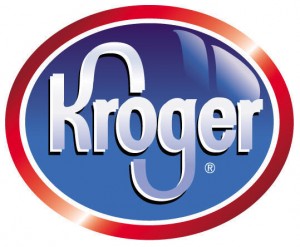 This is a pretty slow week at Kroger. There are no "Mega" sales this week & the deals are pretty spare. There is a promotion to save $4 wyb 4 participating household cleaning products, I've included them under the "household" section of the printable list.
It looks like Kroger is starting a new gas promotion beginning Monday, April 4.
For every 100 points you get $.10/gal
For every 200 points you get $.20/gal
For every 300 points you get $.30/gal, up to $1 off/gallon.
Let me know if you find this same promotion at your store. – Thanks, Cayla!
Wondering what the abbreviations below mean? Checkout my Coupon Lingo Guide.
So, what deals did you find at Kroger this week? Be sure to leave your finds in the comments.

_______________________________________________
A few things to remember:
These deals are for the Tennessee and Kentucky areas, so prices may vary by region.
I only list what I think are the "best deals". For a full list scroll down for link.
My store doubles coupons everyday $.50 and under.
Click here for the weekly ad.
_______________________________________________
Kroger is featuring some of their Kroger digital e-coupons in this ad. There aren't any "great" deals that I see, but I thought I would list them in case there's something you might need.
*Be sure to read my Tips for Using eCoupons before heading out.
NOTE: These coupons should be available to load to your Kroger card on Sunday
Save $1 on 1 lb ground beef wyb 3 Rosarita Refried Beans or Rotel Diced Tomatoes for $1 ea
FREE Hunt's 24 oz Kietchup wyb 1 Banquet Boneless Chicken Bag (24-26.5 oz) for $3.99
FREE Kroger Sandwich Buns (8 ct) wyb 3 Hunt's Manwich for $1 ea
Save up to $1.50 on 1 dozen Kroger eggs wyb 2 Fleishcmann's or Parkay Butter or Margarine for $1 ea
FREE Kroger Frozen Vegetables (10-12 oz) wyb 2 Banquet Family Size Entrees (25-32 oz) for $2.28
FREE Marie Callender's Dinner, Entree or Pot Pie wyb 5 Marie Callender's Dinners, Entrees or Pot Pies for $2.20 ea
FREE Healthy Choice Dinner or Entree wyb 5 Healthy Choice Dinners or Entrees for $2.20 ea
FREE Chef Boyardee Can Pasta or Microwaveable cup wyb 5 Chef Boyardee Pasta cans or microwaveable cups for $1 ea
FREE Kroger Fruit Snacks wyb 4 Hunt's Snack Pack Pudding (4 ct) for $1 ea
FREE Kroger Pasta wyb 3 Hunt's Pasta Sauce or Tomatoes for $1 ea
_______________________________________________
[%printable-list:KrogerMeatProduce43-49%]
[%printable-list:Kroger43-49%]
Weekly contributor in BeCentsable's Grocery Gathering
Looking for a coupon? Find it on my Coupon Database.
>=========================
Did you post Kroger deals for your area? If so, please free free to leave your finds in a comment below.  Since Kroger prices and deals vary by region and they have a Family of Stores, this will be a resource to find Kroger (and Family of Stores) deals for any area! To keep it easy to find your local deals, use this example for listing your post. i.e.) Cincinnati, OH -Kroger (Mommy Snacks), or San Diego – Ralph's (Faithful Provisions).